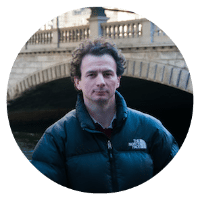 If you want to succeed as a travel writer you need to be on a constant lookout for new publications and opportunities to get more bylines. This means looking online, and searching for hard copies in places such as the doctor's waiting room or the hair salon.
However, when trying to move up the totem pole to higher paid publications, the magazine rack of a bookshop or newsagent is jackpot gold. Most of the publications you find there will be well respected—and that should come with corresponding remuneration. 
Living in China, it's difficult to find new magazines in English. So, without fail, when I go to an English-speaking country, one of my tasks is to peruse the racks. Take my trip to Singapore last October as an example. I spent around an hour in the main Orchard Road branch of Kinokuniya, a huge bookshop originating from Japan. 
Singapore's position as a busy communications crossroads means that the racks featured magazines from Australia, the U.S., and the U.K. In addition, English is the lingua franca among Singapore's different ethnic groups, so the city-state has numerous magazines of its own.  Seeking out non-traditional English-speaking markets has been a key to my success as there's usually less competition.
It's not always necessary to buy the magazine. Sometimes a sneaky shot with your cell phone of the masthead—the page detailing information about the editors, etc.—will suffice. 
However, it's always important when pitching to have some idea of what the magazine actually looks like and what kind of articles they take. Often the website just doesn't cut it. 
While SALT, one of the magazines new to me, did give the editor's email address, I chose to contact her via LinkedIn instead. Why? Well, in my experience, particularly outside the U.S., magazines tend not to have guidelines and a general email asking about them tends to go unanswered. 
A quick message on LinkedIn paid off and I was asked if I could contribute an article on Sichuan food for the March-April edition at quick notice. The resultant 1,800-word commission, along with providing pictures (both sourced and my own), came with a S$800 (US$610) payout. 
Another trick is picking up the local paper—particularly on the weekend when it usually has a travel section. I picked up a Sunday edition of The Straits Times from a convenience store. While I had written for them before, the last time was in 2010 and I had lost contact with the editors. Armed with a full idea of what the travel section currently looked like, I managed to re-establish contact and secured a S$400 (US$305) article. 
And, don't forget the seat pocket of your airplane. I flew on Scoot to Singapore—an airline new to me—and, after nabbing a copy of their in-flight magazine, have so far landed two articles at S$500 (US$378) each.