The illustrious dream of a nomadic lifestyle it seems is one that many of us are obsessed with these days. If your Instagram feed is anything like mine you'll probably be tantalized day in and day out with lustful images of mountainous landscapes, or the turquoise waters of the Mediterranean (aka where you'd rather be).
Those lucky few you see flaunting around the globe that live this worldly lifestyle have figured out how to tap into their skillset and use this to construct a living that allows them to indulge their passion for travel. The good news? This pipe dream is actually well within your reach.
Here are 17 ways you can get paid to travel.
1. Teach English Overseas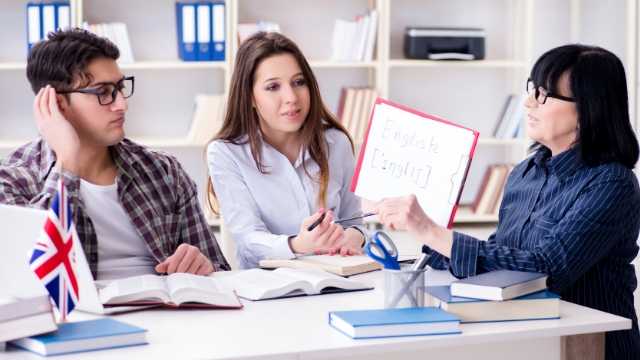 Thousands of budding travelers head overseas to teach English every year. Young or old, the attraction is many and varied: the opportunity to travel the world (and get paid for it!), to discover a new culture, and to be immersed in a new community, all while helping others learn a new skill. With a more cultured perspective on the world and the money in your pocket to fund your travels, it seems like teaching English abroad could be the answer you've been looking for.
When it comes to teaching English abroad, the ticket to landing a great job with a good salary in a country you really want to visit is a TEFL (Teaching English as a Foreign Language) certificate. When you're searching job listings, you'll probably find that while you don't need to speak the countries' first language or have any previous teaching experience, a TEFL is a requirement that will keep popping up time and time again. Don't stress though, there are lots of ways to get your TEFL certificate. From online, self-paced courses, to full-time, in-person courses, there is one out there that's right for you.
If you're fluent in English, have a bachelor's degree in any area, and have a passion for exploring the world, the next step to landing your dream job is to search job boards for positions, get your visa sorted, and pack your bags!
2. Travel Writing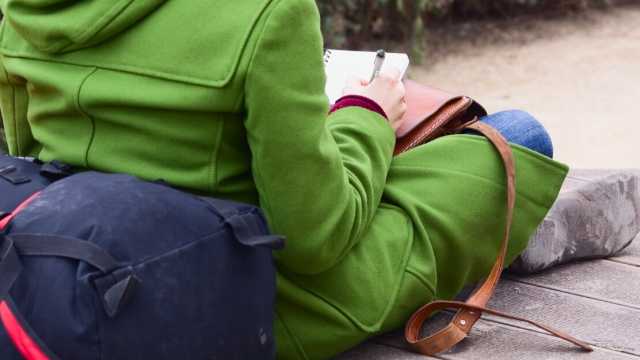 Ahh getting paid to travel the world, writing as you go and seeing your name in the byline of your favorite publications. That's the dream. If you're striving to become a successful travel writer, getting paid to visit your favorite countries and earning an amazing income, then prepare to be loathed, because it really is the best job in the world.
With the current digital landscape that supports the travel and writing industries, it has never been more accessible and possible for you to start living out your dreams of earning a living doing something that you love. The first step? You guessed it, start writing!
Whether you're on an amazing overseas holiday or at home visiting a local waterfall, this is going to be your trade so take the time to sit down and perfect it. The beauty of travel writing is that you can fit it into your daily routine or full-time work and you don't have to already be travelling to start out. These local stories are perfect for finding your tone, building your writing portfolio, and attracting an engaged audience to your work.
Now it's time to approach publications with your amazing work. Finding the right publication that aligns with your writing and personality is vital, so spend some time familiarizing yourself with what's out there and their contributor guidelines so that you can perfect your pitches and land that magazine spread.
Find out more about what travel writing involves and how to get started in this dream job with GEP's Ultimate Travel Writing Program.
3. Travel Photography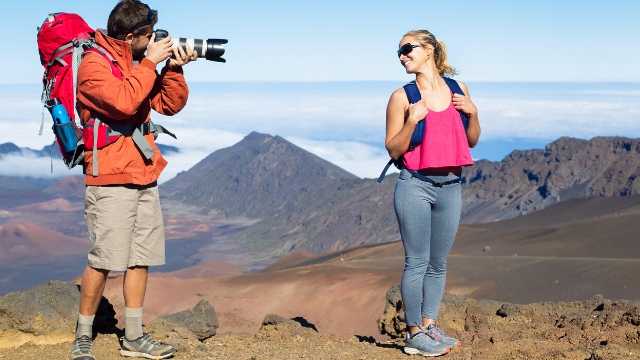 Do you always have your camera by your side, an eye for aesthetics and creating beautiful content? Are you happy to wake up ridiculously early to get that sunrise shot, or skip activities for perfecting lighting? Photography can be a great hobby but it can also become a great side hustle or even a full-time job. However, if you're going to be successful in it, you have to know your stuff.
While many photographers start humbly with no experience, they all have one thing in common—they take their camera with them anywhere and everywhere. That's how you evolve, take better photos, and build a personal portfolio. While it seems that everyone in social media these days is a photographer, travel photography is more than just a beautiful photo, it's about capturing stories, moments, and feelings with your imagery.
To land jobs as a travel photographer you'll have to be creative and expand your horizons—but creativity isn't just needed in your photography, you'll also need to be creative about how you earn money from your work. Books, magazines, newspapers, calendars, cards and websites all need travel images, so there are lots of opportunities for contract and freelance photography work.
GEP's Travel Photography Program will give you all of the secrets, tips, techniques, and strategies you'll need to take profitable photographs and turn into a pro.
4. Social Media Consultant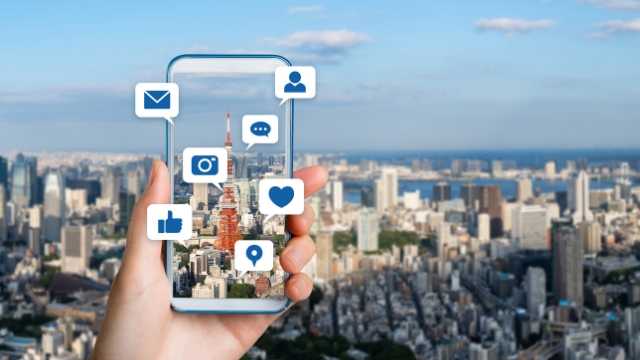 We all know the drill. Social media is now a vital part in any business operation, and in the travel industry, if you aren't perfecting it you're ultimately losing business. Think about the variety of businesses you encounter in your day-to-day life or on your travels. Each one of those has to be working on their online presence and thinking about how they can leverage it to elevate their business. That's where you come in.
As a professional digital marketer myself, I can see the potential that businesses are losing out on if they don't have a great social media strategy. With all of this opportunity at your fingertips, why not reach out to businesses and propose an upgraded marketing strategy, or tell them how you can help them to improve their online presence.
Creating your own social media consulting business will allow you to use your creativity and marketing knowledge to help businesses engage their audience online—and did I mention you can do it from anywhere in the world that has good WiFi?
GEP has a handy Social Media for Beginners [DA1] program that will take you from a social media newbie to master.
5. Travel Blogging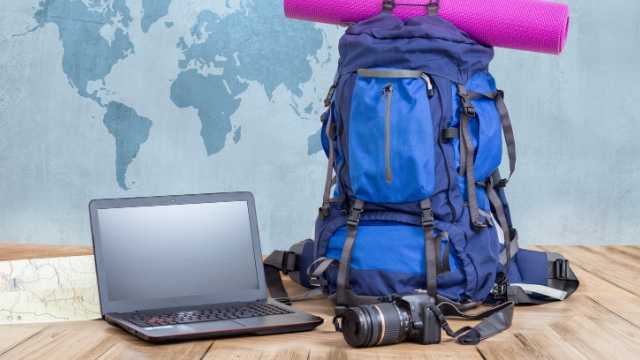 On the surface, travel blogging seems like the dream job to cruise into if you're looking to share content and fund your travels online—and in many ways it is. Behind the scenes of this glamorous lifestyle however, travel bloggers are hustling away, using their entrepreneurial skills to turn their passion project into a side hustle and, for some, even into a full-time job.
With so many travelers creating their own blogs, travel blogging is now a very crowded space. So how do you stand out? How do you actually make money from your blog? Well, like any other business, building success takes time and commitment. You could build your income stream and monetize your blog with strategies like affiliate marketing, Google AdSense, sponsored posts, or selling your own products through your blog.
Of course, none of this can happen unless you actually create a space where users enjoy the content you share and want to come back for more. With GEP's Travel Blogging Program, you'll learn how to write a lucrative travel blog that can fund your travels and keep your readers engaged—and GEP will even build the blog for you!
6. Teach English Online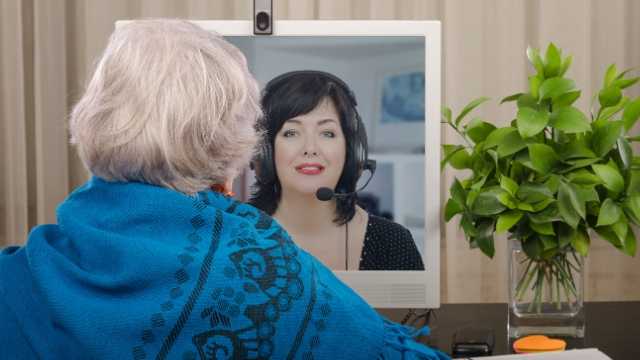 I mentioned teaching English abroad earlier, but if you don't want to be confined to just one location and move around from place to place while still working, then teaching English online might just be for you.
With online education across most interest areas becoming increasingly popular there's an abundance of work out there that you can tap in to. Choosing to teach English online will allow you to virtually interact with people from all around the world, helping them to learn a new skill while also setting yourself up with a stable income. Teaching English online allows for an extremely flexible workflow. As the teacher, you can teach from anywhere in the world and at any time that suits you and your students.
As long as you have good WiFi, a TEFL certificate (see more about TEFL in the teach English overseas section), and speak English fluently there's no reason why you can't use this kind of work to fund your travels.
7. Become a Tour Guide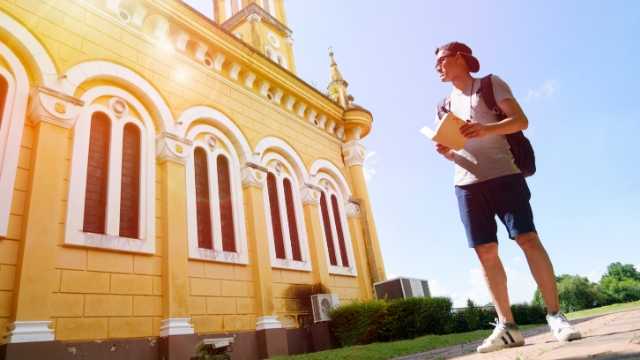 Becoming a tour guide is a job that will literally take you all around the world, making your "office" the French Alps or a Thailand jungle. As a tour guide, you're always on the go, from country to country or place to place and there's always something new ahead. While this kind of lifestyle may seem draining to some, it might just be the ticket others have been searching for.
As a tour guide, you'll meet people from all over the world, be immersed in the local culture and work all around the world. While this all sounds great you also have to consider that you'll be living out of a suitcase, answering hundreds of questions each day and never really allowed to have an "off" day.
If this sounds like your type of gig then it's time to sit down and do some extensive research because finding a tour operator that aligns with your interests is one of the most important things to ensure you'll have the time of your life working as a tour guide.
8. Become an Influencer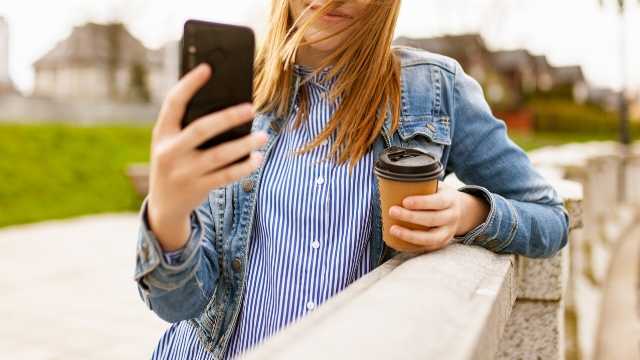 Admit it, your Instagram feed is usually filled with beautiful images inspiring you to get out and explore new countries or try out that fancy new travel backpack, and 99.9% of the time you're jealous of that influencer's life. Influencers (those people who post on social media for a living) have a pretty big role to play in the marketing world these days, and there's really no limit to how much you can earn by making it big as a travel influencer.
While many people are out there desperately trying to live out this dream and build their following to become an influencer, there's only an elite few who have managed to successfully turn their travel habit into a profitable business. These people have captured their niche's attention by creating beautiful, engaging content and sharing their true personality with their audience. While it may not be for everyone, the rewards are definitely tantalizing.
Influencers make their money by partnering with businesses and brands and sharing their products or experiences with their large and highly engaged audience via a post or Instagram story. The world of influencing can be a lucrative one, with successful influencers making up to thousands of dollars per post, accumulating to millions of dollars every year.
9. Work on a Cruise Ship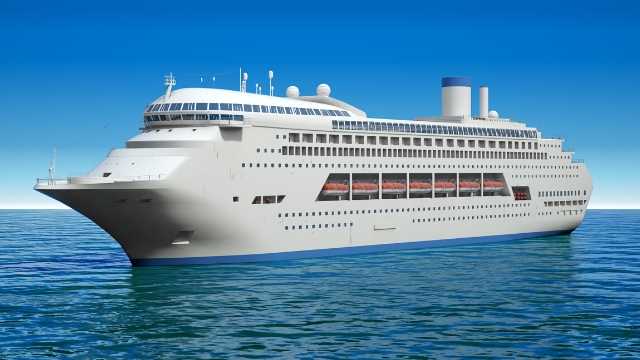 Picture this. Your workday begins with the magical sunrise colors splashed over the ocean skyline and finishes with a hazy view of a never-ending horizon. Everything that comes in between is filled up with working hard and reaping the sweet rewards of life on a cruise ship.
Cruising is one of the most popular forms of tourism, operating in seemingly every part of the world, and it is constantly growing. With all of this consumer demand comes plenty of work opportunities for those looking to use their job as a means of traveling around the world.
On the average cruise ship, there are over 200 employees conducting the everyday operations of the vessel, performing jobs such as deckhands, hosts, onshore expedition leaders, fitness directors, medical staff, bartenders, entertainers, gift shop workers—the list goes on and on. With all of these paid positions available in exchange for accommodation, food and a decent wage, the opportunities are endless. So if growing your bank account while sailing from port to port sounds like an unattainable dream, think again.
10. Virtual Assistant Jobs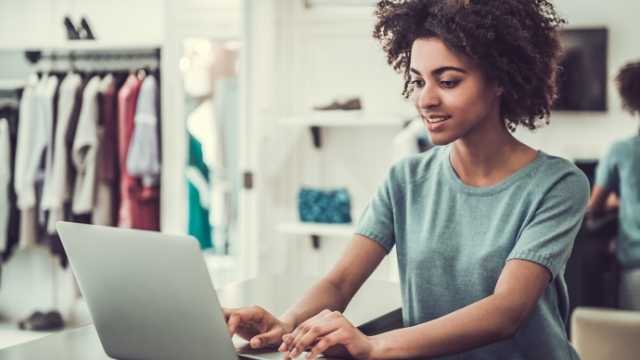 A virtual assistant gig is one of the best ways to fund your travel obsession from anywhere in the world. Things change from client to client, but basically a visual assistant is someone that a business or individual employs to do any digital tasks they need to be done.
Most virtual assistants provide support to their employer by answering customer emails, updating websites, organizing files, bookkeeping, coordinating schedules, social media management, research, and even some photo and video editing.
To land yourself a virtual assistant job you'll need to be pretty computer savvy and confident navigating a number of online systems. Being a good communicator and time manager are also important skills of the role.
If you're looking for virtual assistant jobs there are numerous platforms that connect workers like yourself with companies needing your expertise, the most popular of which is Upwork. The pay varies from each employer, and is dependent on your experience and skill set, but will allow you to make enough money to sustain life on the road.
11. Create Travel Guides & Info Products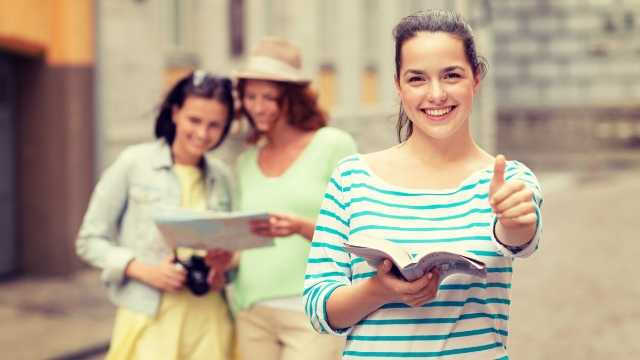 Many bloggers, especially those with an already established social media following and high website traffic, have started to use their blog as a kind of personal storefront to sell their own products or services to their niche audience.
This means that you could be making money while relaxing on a beach in Greece without a worry in the world. Sounds good right?
By including an e-commerce element to your blog you can tap into your expertise to create extra value for your audience while adding another income stream to support your travels. The content you can create and sell really is endless. Find an area your audience is interested in that is lacking information, and provide that information for them. Whether it's in the form of some in-depth travel guides or other info products like online courses, e-books, and Lightroom presets, creating paid content is a great way to have a passive income while you're off enjoying the world.
12. Do Some Freelance Journalism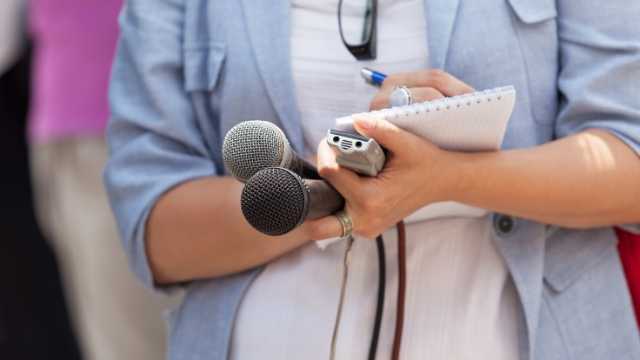 Skilled with words and have an interesting opinion on topics in the media? Travel journalism is an approach many skilled wordsmiths have adopted to ensure that they can continue to travel around the globe and earn money as they go.
As with travel writing, to become a freelance journalist you'll have to have gone out and taken the time to develop your skills, improve your writing and build your own personal portfolio.
With so much white noise and generic content in this space, it's important to think about what topics people enjoy, what will keep readers engaged and what is relevant at the current time.
The good news? Finding freelance journalism jobs in the era of online readership has become increasingly more accessible for those who are just getting into the business. You can start by submitting articles to websites that accept freelance submissions. A few great ones that have supported many freelancers' careers and provided lots of opportunities are Great Escape Publishing, International Living, and Rovology.com.
13. Freelance Graphic Design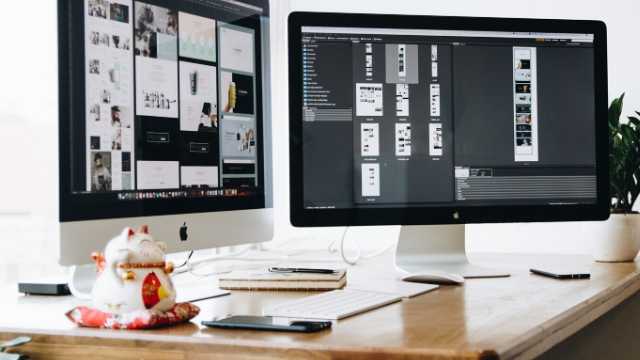 Freelancing is the ultimate goal for so many digital nomads out there. Who wouldn't want to use their skills and travel around the world without watching savings drip away?
Those who break into the freelance game can use their skillset to earn from a cafe in Europe or a beach in Australia, and as more businesses allow flexibility in their employment, there's nothing stopping you from making this your reality.
If you've already got a background in graphic design then the next step is the hardest, and that's actually finding work. Thankfully, there are numerous sites that facilitate finding a remote job, like Upwork and Fiverr, which are always filled with graphic design jobs.
Once you've built up a design portfolio you can also use that to approach new businesses and offer your services, allowing you to continue living a life on the road while earning good money.
14. Create Video Promos for Tourism Businesses / Restaurants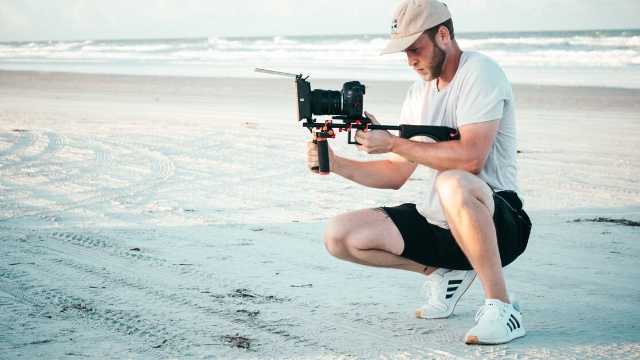 Sticking on the freelance theme let's talk about one very important tool for businesses: video content. Hotels want videos of their facilities, tourism bodies want videos of local attractions and everything that comes in between. So who creates these short, simple videos for businesses to use? People just like you.
Step away from the belief that you need an expensive camera setup with the best lenses, lighting and editing software and step into the belief that with a little practice, you could soon be profiting off your own video content.
Put together a portfolio and start reaching out to potential clients within your niche that align with your personal style and branding. You might get paid in cash, or you might get free accommodation and tours in exchange for your work—either way, creating video content for businesses is opening a lot of doors for nomadic creatives across the globe.
GEP's Travel Videography Program will show you how to get started creating videos that sell.
15. Sell Stock Photography to Various Websites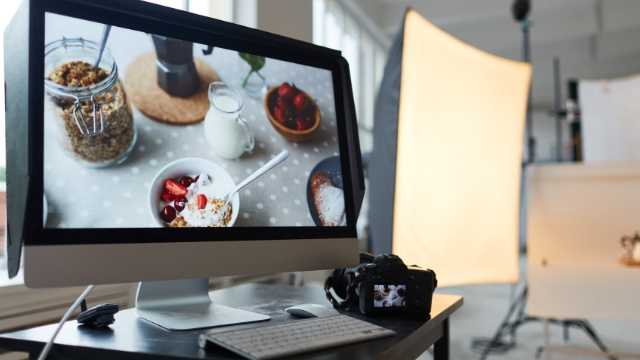 Everyone from large companies, small and medium-sized businesses, bloggers, graphic designers, marketers, and publishers need images for their content.
When they can't commission a photographer to shoot images for them, stock imagery steps in to save the day. This is where you can use all of those amazing photos sitting on your laptop to create a passive income.
Stock photos are your own personal work that you can make available for commercial use. Basically, when someone buys your image from a stock website, they are buying the usage license for the image and you'll still own the copyright for your work.
Popular stock photo websites like iStock and Shutterstock usually take within 50% to 85% of the commission, with photographers getting between 15% and 50%. This means that to make good money from your photography through stock websites you'll need to have lots of high-quality content that is usable in a variety of different materials and formats. The other thing to remember about stock photography is that it's a time game—the longer your images are online, gaining traction and sales, the more you'll make in the end. So there's never been a better time to start than now.
And you can join GEP's Breakfast Stock Club right here to learn how.
16. Affiliate Marketing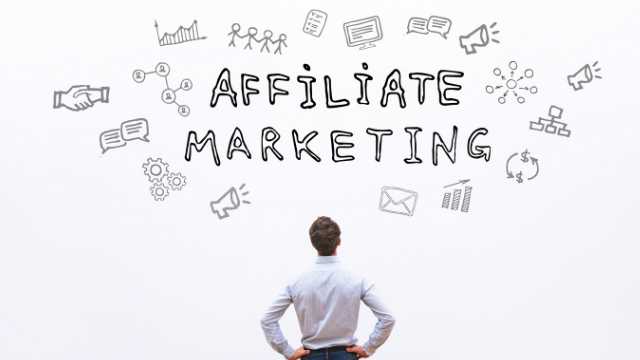 Affiliate marketing is undoubtedly the most obvious strategy to implement for anyone looking to monetize their own travel blog. Chances are you've seen affiliate marketing in action firsthand on some of your favorite websites.
These targeted ads you're seeing are placed on a webpage and with every product or service sold through that ad, the website owner will earn a commission from the sale.
Affiliate marketing is a great way for companies to use your audience to make sales, for you to earn money, and for your audience to discover great new products and services. With so many affiliate programs available it's important to only associate yourself with the ones you personally love and know will be beneficial to your audience.
With programs ranging from hotels, airlines, insurance, and credit cards, there are endless opportunities to start earning money from your blog using affiliate marketing. Check out Amazon, CJ.com, Clickbank, and Shareasale to start using affiliate marketing yourself.
16. Dropshipping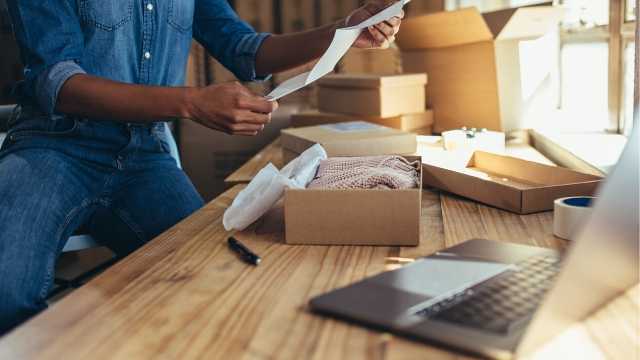 If you shop online chances are you've bought something off a dropshipping business without even knowing it. It can be a little hard to wrap your head around the concept at first but basically dropshipping is an e-commerce business model in which your site acts as a storefront for other brands products (i.e. you sell other people's products and take a cut for yourself).
Dropshipping is a pretty great business model for anyone who's looking to have a taste of running their own e-commerce business, without a lot of the traditionally associated risks.
There's much less risk with dropshipping because you don't actually hold any inventory, meaning that basically anyone, anywhere can start their own dropshipping business.
To get your business off the ground you'll need to build an e-commerce site and start to attract customers to your store. The most important platform you'll need to master is Shopify.
The good news is that setting up your own store in Shopify is quick, easy and low cost. If you invest in starting your own dropshipping business you'll typically see a profit margin around 15%-45%, without ever having to worry about shipping logistics, storage space, or unsold stock.
17. Proof Reading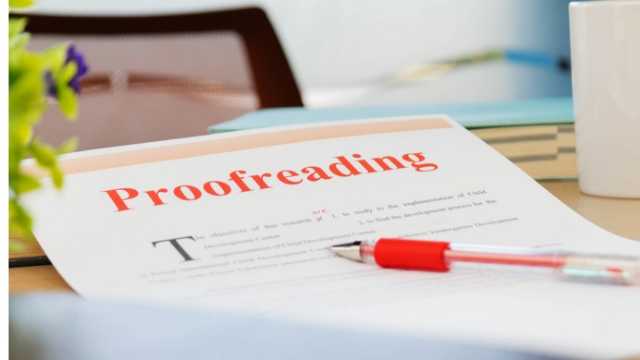 Are you the first to notice a spelling mistake or grammatical error? Does a comma in the wrong spot annoy you to no end? Perhaps you might just be a proofreader in the making.
If you remember your high school English projects you might recall that proofreading is the final stage in the writing process. This final stage includes looking for and correcting any errors in the grammar, style, and spelling that you can identify.
With so much content being shared on the internet every day there's not many people who don't need some kind of proofreading done. This includes writers, bloggers, small and large companies, and with websites like Gramlee, Proof Read Anywhere, and Scribbr available, there's an abundance of proofreading jobs waiting just for you.
---
While some of these remote jobs and revenue earning strategies may be more attainable than others, they all have one thing in common—if you are committed and driven enough they will all allow you to quit the 9-5 and begin living that nomadic lifestyle you have been dreaming of.
---