I've always wanted to be an ambassador. It sounds so elegant, sophisticated, and fancy. Now I am. For a great travel writer and photographer platform. I'm sure you're wondering how it came about, so I'll share it with you.
It was thanks to sharing previously published articles on social media.
I shared an old article written for Uncharted nearly three years ago and it was noticed. So, being back in touch I applied to be an ambassador, even though applications had closed and positions were filled.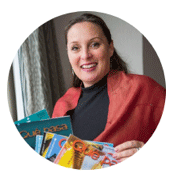 That's why I always say—try. I'm ecstatic that I did, because they loved my application, extended an ambassadorship to me, and within two and a half weeks of the original tweet, here I am. An ambassador.
And it has a huge perk.
The amount of people who will see my published articles has gone from a few hundred (my followers) to over 3 million (their followers). Plus, they'll actively push my articles for maximum exposure.
Here's how it happened.
Running out of things to post on social media while trying to grow my following, I started posting links to previously published articles. These tend to do well with the Twitter crowd, increasing my chances of picking up new followers.
Now you may be thinking "but they're old articles." However, during this process I discovered a massive hidden perk.
Publications pay close attention to what happens on their sites. No matter how old an article is, it still drives traffic and views to the website of the publication in question.
Uncharted appreciated the traffic I sent them and I was accepted to become one of their ambassadors.
For me, as a travel writer, this is huge. It means that their platform with over 3 million followers will actively share and boost my published articles across their social media networks.
This shows the power of social media. I recently picked up six followers in one day on Instagram! Whereas before, I was getting about six followers in two weeks.
Social media, even if it's not your favorite thing to do, can get your name out there as a writer. It can grow your following and boost your reputation. This then snowballs into other perks. Like press trips and PR people reaching out to invite you along to festivals, events and functions—for free.
And it's not just publications that will reward you when you share posts about them. By being more active on social media, you can get VIP treatment from venues and businesses.

I'm talking the type of treatment where you are met at the airport with champagne to enjoy on your ride to the fancy hotel you'll be staying at. Or, five-star dining for free. Day trips, adventures, and take-home goodie bags. All perks from building your following and reputation, which social media helps you do.
Everyone loves publicity. Every business wants to succeed, so by sharing social media posts and articles you write about them, you increase your value to the businesses you cover.

Lastly, just let me say this. It doesn't matter if you have a small following. This is how you build it up quicker. By sharing your articles. The more you put out there, the more the editors, PR agents, and destinations will see.
And the best news is that it works in every single niche. So, it doesn't matter how many followers you have or what your niche is, this will benefit you.