"It's a magical world, Hobbes, ole' buddy, let's go exploring…."
—Calvin, from Calvin and Hobbes
No wonder I loved reading this comic strip book to my kids when they were little; perhaps I knew, all those years ago, that words between best friends would someday mirror my own travel writing adventure.
Because they do.
I just unpacked from a mid-week media trip to Rochester, New York. The tourism bureau personally invited me to spend a few days exploring the area.
They promised an exciting three-day stay, centered on my varied interests, all on their dime. Imagine how happy I was, learning I could bring a guest along.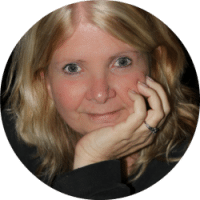 We were tucked into a quiet corner room of a four-star hotel, smack-dab in the middle of Rochester's vibrant downtown area. For the next three nights, we slept like babies in ultra-comfy, queen-sized beds.
We attended the 119th annual Lilac Festival (a 10-day festival celebrating spring, art, and music), took in five different museums and cemetery tours, ate our meals at local restaurants, and enjoyed stellar seating inside GEVA, Rochester's premier theater, where the show's standing ovation lasted more than five minutes.
And, I've already received a second invitation to return to the city in July. The tourism bureau has been busy—on my behalf—arranging private tours along the Seneca Wine Trail, a lazy afternoon at the zoo, more dinners and museums, even a boat tour along the Erie Canal.
I'm also traveling along the Haunted History Trail of New York, working with a tourism bureau yet again. I'll explore 65 haunted locations, spread out over 31 counties and covering more than 400 miles.
I'll be hosted by various hotels, B&Bs, restaurants, and museums—each with stories of hauntings. In exchange, I'll write about my experience, intent on fostering more interest and tourism to the area. If you're interested in ghosts and the supernatural, like me, you'll understand that it's an opportunity you can't resist.
The funny thing is this though:
Before attending Great Escape's Ultimate Money-Making Photography Workshop, followed up with The Ultimate Travel Writer's Workshop, in the spring and fall of 2013, experiences like these were nowhere on my radar.
I didn't even know they were a possibility.
But when it came to the Travel Writer's Workshop, for three informative days, I sat in the conference room of a gorgeous hotel, surrounded by other travel-writer-wannabes, just like me.
Every single one of us had a story on what brought us to the workshops, and each of us had a clear picture of what we wanted to walk away with—the chance to become a travel writer and enjoy freedom and quality of life.
It's fun to see how far I've come since then and exciting to think about where I might be headed next. Along the way, I've learned some important lessons… 10 to be precise.
1. I've learned about the art of networking, and how imperative it is to my success as a travel writer.
2. I've maneuvered my way through researching an area and setting up one-of-a-kind media trips with tourism bureaus.
3. I learned how to put more living in my life.
4. I've made wonderful contacts that've since made their way into my circle of friends.
5. I've learned that I have many "niches" I want to write about—and that having more than one specialty is really okay.
6. I've fallen in love with travel—all over the world and right outside my own back door.
7. I've learned that the world is a big, bold, beautiful place, just waiting to be discovered.
8. I've grown more confident in the art of telling stories people want to read.
9. I've learned that every place is a destination, and that someone, somewhere, wants to know more about it.
10. I've found that Calvin and Hobbes are much cooler than I'd initially thought, and that I'm more like them than I ever realized.
The world is a magical place, let's go exploring!