The moment when photography grabbed me and changed the direction of my life is just as clear in my mind as if it happened yesterday. 
I was six years old, and my father had just given me a cheap camera he had picked up at a resale shop. It used 120 film and allowed me 12 shots on each roll. 
I thought about each one of those exposures before I clicked the shutter.
When I reached the end of that first roll of film, he brought me into a makeshift darkroom he had built in our home. We developed the film, and after the negatives had dried, we selected one image and loaded it into the enlarger. 
I watched as he carefully focused the image. Then he slid a piece of photographic paper beneath the enlarger, set the timer, and exposed it. 
He helped me slide the sheet into a tray of developer and gently slosh it around. I was transfixed as I watched that plain piece of paper become my first photographic image.
The rest of the process — stop bath, fixer, washing, drying, and mounting — was quickly forgotten, but that moment when I watched my first image develop in front of my eyes changed me forever.
Now I make my living creating photographs; although my camera has changed dramatically, I sometimes still use film, and yes, the thrill remains.
Today, I'm primarily an assignment photographer creating editorial images. I've worked in more than 75 nations of the world and lived in Africa and the Philippines to take on long-term assignments. 
In addition, I'm also a documentary filmmaker, focusing on humanitarian projects. 
My stills have been published internationally, and my films have been broadcast on leading networks. I'm humbled to have my work recognized by winning the Emmy, Peabody, Telly, and several other awards – but being hired by clients for repeat assignments is the greatest accolade.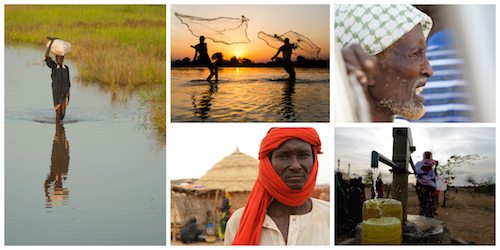 In November, I had the privilege of being an instructor on the Great Escape Photo Expedition to Tanzania. For years, I've trained photographers and filmmakers, and to have that opportunity in such a beautiful place with a varied group of fun people and talented photographers was a real highlight of my year.
I look forward to traveling with you soon on an upcoming Great Escape Expedition and showing you how photography can change your life.
What I'm doing can be applied to anything you feel passionate about – the environment, genetically-modified food, clean drinking water around the world, women's rights, rescue animals, homelessness, and more.