As a cultural photographer here in Mexico, one of my favorite subjects to shoot are the people. So much color, wonderful expressions, and interesting activities abound.
My archives are full of these types of photos. After attending a GEP photography course three years ago, I got excited about submitting to stock agencies. Then came the surprise. I needed model releases for all those favorite people shots I had taken.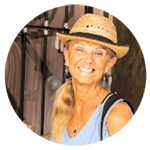 It is not always possible to get model releases. Crowd scenes, shots of people engaged in an activity you don't want to interrupt, and for those of us who travel, approaching someone when you don't know the language are all challenging when it comes to model releases.
Even with my Spanish, people often don't understand the concept of answering questions and signing a release form on my cellphone. I still get some beautiful people shots, a nod of their head as permission, but these I cannot sell as stock. So, what is one to do? I have found some ways around this.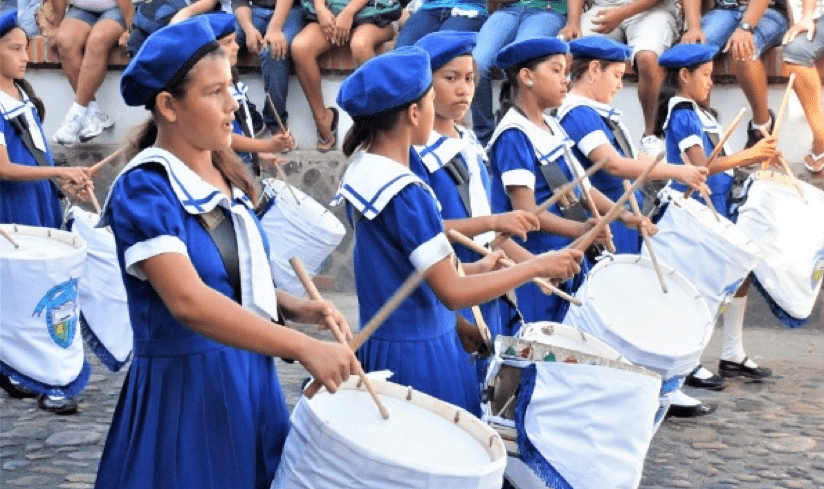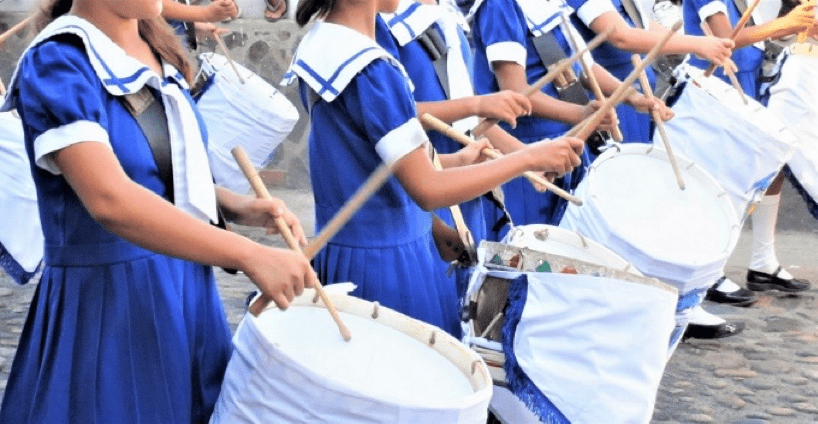 Crowds
First, take a lot of shots. Between people walking in front of your camera and out-of-focus shots from movement of the crowd or jostling of you by people close by, you need quantity to make sure some of the shots turn out well. Parades are big here in Mexico so movement is a challenge. I liked these young drummer girls in blue.
I felt the comradery. I could see how this might sell as a theme for girl power, teamwork, pride, and independence. As they passed by, I realized there was no way I was going to get model releases from them.
I could submit this photo as an editorial stock image for a news-worthy event. But with cropping, it was submitted as a close-up. And because of its long narrow size, it could work as a banner for brochures or cover/header photos on websites.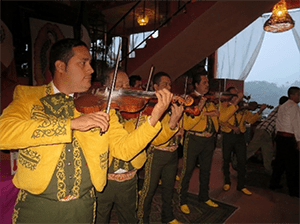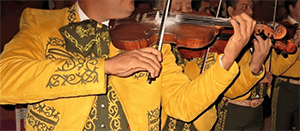 Poor light
I often take people shots using my cellphone because they need to be taken in the moment. No time to set up my digital camera. And not always time to find the perfect location for the ambient light.
This mariachi band was playing inside under low artificial lighting for effect. The first two violinists were in good light and the rest faded into shadows.
I also could not get releases as the program continued for hours. So, editing for close-up and light, the result is good for stock.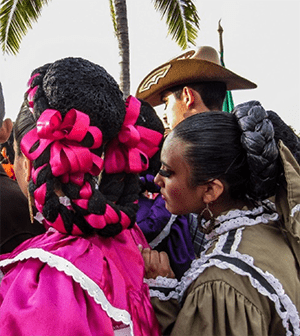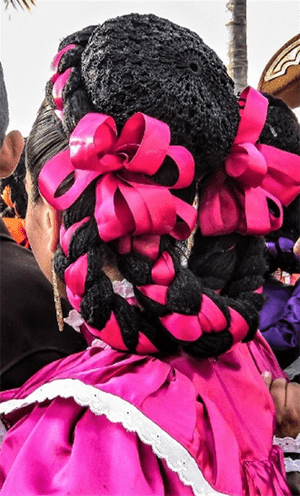 Backs
Sometimes, the only shots you can get are the backsides of people. Most of these I delete as uninteresting.
Occasionally, one will stand out as did this girl with the traditional hairstyle of a folk dancer. Stock clients are often looking for close-up details.
The keyword "close-up" is searched frequently. Editing to bring her hair and ribbons into close focus now renders this image stock worthy without a model release.
It is also a vertical which are highly searched for, especially for magazine covers and brochures.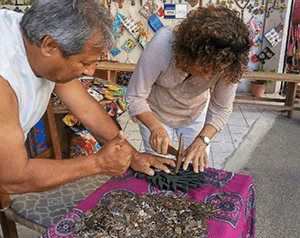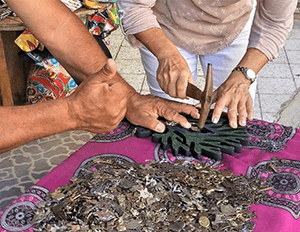 Hands
Another good close-up is hands engaged in an interesting activity. This shot I took a couple of years ago when I was not aware of model releases. Milagros, the small metal icons on the table, are an ancient art form from 4,000 years ago.
Milagro means miracle in Spanish and these symbols are a part of the Catholic and indigenous cultures of Mexico. Changing this shot into a close-up using cropping now makes it available for stock.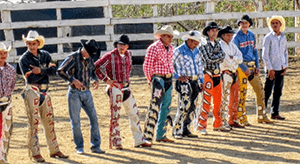 Banners
A line of people such as these cowboys at a local rodeo jumped out at me as a perfect banner shot for website and marketing materials. I was reluctant to jump into the arena to get them each to sign a model release…too many bulls and horses nearby!
So, editing this into a banner without recognizable faces works well for stock. Some agencies may reject this image saying that the clothes might identify each of the people. I am going to submit it anyway and see what happens.
Have fun with this. You never know when one will sell.