Some of you might remember the TV show Name That Tune, where contestants tried to identify a song in as few notes as possible. "I can name that tune in five notes, George," a contestant would say to the show's host before attempting the feat.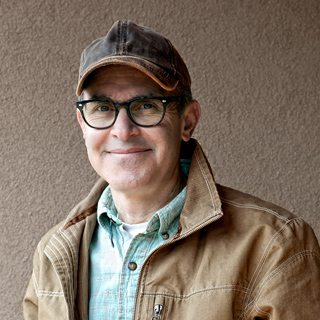 I think of that show whenever I have very little time to visit a city or other location, because in that short time I have to produce a collection of images that somehow captures my subject. "I can capture that city in seven shots, George."
Whenever I visit a location, regardless of how much time I will spend there, I do a lot of research to familiarize myself with the place's history, people, landscape, architecture, and so on. When my time at the location will be short I intensify my pre-trip efforts even more; I also draft a very specific shooting list and try to stick to it, always maintaining flexibility in case the unexpected happens (and it will).
This latter situation occurred to me a few years ago when I visited San Francisco, for the first time, for only three days.
I cannot imagine a more daunting task than portraying this often-photographed city in a handful of images, but I did my homework and came up with a list of subjects that together would give a potential visitor a good idea of what San Francisco was all about.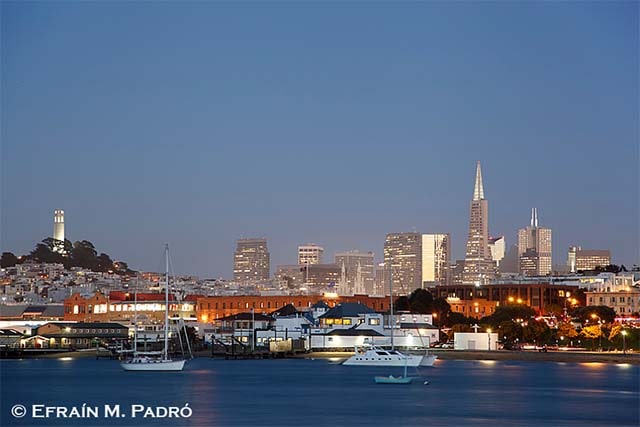 Below is the shooting list I prepared, drafted in the form of questions because I wanted to think like a traveler visiting for the first time.
What does the city look like? I will be looking for an establishing (wide) shot of the city, which includes water (San Francisco is the City by the Bay, after all). I found a long pier from which I was able to capture the shot above.
What is one cool thing to do? Ride a streetcar.
What is a cool thing to see? Golden Gate Bridge.
Where is a cool place to eat? Fisherman's Wharf.
Where is a cool place (or area of town) to stay? China Town, Fisherman's Wharf.
What's a cool thing to buy? A box of Rice-A-Roni or Ghirardelli chocolates.
What's a _______ (fill in the blank)? Here is where you include the picture of the cool thing you did not expect.
I realize that all of the above subjects are considered clichés by many, but these are the types of images that travel publications buy, especially if you go the extra mile to make them unique or different.
I recently saw an article about Paris on a popular website, and the images used to portray the city included the Louvre, the Seine River, and the Eiffel Tower (clichés all).
This list is broad enough that it can be applied to most locations, but, especially if you have more than a few days, I encourage you to go off-list to broaden your image collection and get to know a place a little better.
When time is at a premium, however, the list should help you avoid being overwhelmed by the photo possibilities a big city will present, and help you focus on a handful of subjects that, when put together, will capture the subject.
Now get out and shoot something.