Social media can be an incredibly powerful tool if used correctly. Not only can it promote your work and reach audiences that traditional media can't, social media can be a great way to land perks and freebies.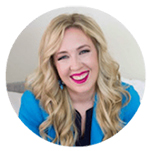 Below, I share eight tips for using social media to snag perks as a travel writer/blogger/photographer.
1. Talk about where you're staying
One of my favorite tricks is talking about the hotel I'm staying at before I arrive or shortly after arriving.
I do this even when I'm not being hosted. However, because my social profiles identify me as a writer, this often leads to freebies.
For example, I tweeted this last year after checking into the New York Hilton Midtown: "I'm in love with our suite at @NYHiltonMidtown! Biggest room I've ever stayed in while in NYC, and the view through to Central Park is great!" Within an hour, they brought wine and a cheese plate to my room to thank me for staying.
2. Share the love on social, even when you're not hosted
I also share about meals, activities, and more while I'm traveling, even if I'm not being hosted. More importantly, I tag (by using the @ sign and then their username like in the @NYHiltonMidtown example above) the businesses in my social posts.
I often do this when I first sit down at a restaurant or check in for an activity, and more than once it's led them to come find me and offer to comp my meal, buy me a drink, or offer me additional experiences.
Keep in mind, as soon as you tag a business on social media, anyone who manages their social accounts gets pinged that they've been mentioned.
3. Establish your niche
I get it, not everyone has a niche. However, for those who do, social media is a great way to grow your profile and get the attention of marketers in your niche.
If most of your posts are about craft beer breweries, for example, you might not only attract breweries to invite you to visit, but also hotels that have a craft beer focus in their bar or a convention and visitors bureau (CVB)/destination marketing organization (DMO) in an area flush with craft beer breweries.
In addition to focusing your social content on your niche, make sure you're also using the hashtags that are most popular in your niche.
Apps like Hashtagify can help you find those, but you can also look at what other people or brands in your niche are using to get ideas.
4. Use hashtags to connect with local CVBs or DMOs during your travels
If you're being hosted, you'll often be given the hashtags the destination would like you to use. However, I encourage you to look up the hashtags the CVB/DMO is using before you arrive and use those every time you post on social. This will alert them that you're in town, and if your profile identifies you as a travel writer/blogger/photographer, it can lead to them reaching out to offer you freebies or perks during your visit.
5. Use hashtags to connect with state tourism organizations
Don't overlook the opportunity to go beyond the local CVBs/DMOs and connect with the state tourism organizations. Not only do they have their own hashtags you can use, such as #ColoradoLive (which is right in Visit Colorado's Instagram profile), but they often have money to fly writers in that local organizations do not.
6. Grab the attention of your local market
When you're not traveling, you should spend some time promoting your local area on your social channels. If you haven't met with your local CVB/DMO yet, I encourage you to schedule a call and let them know you're in the area.
You can also start tagging local businesses in your posts when it's relevant and using the hashtags designated by your local CVB/DMO. Many travel writers enjoy a continuous stream of free meals, drinks, hotel nights, and more in their local area.
7. Use social media to show off what you have to offer
One of the reasons it's crucial to use social media to chronicle your adventures is that when you do apply or pitch for hosted opportunities, they can go check out the type of coverage you can provide for them.
These days, destinations, hotels, restaurants, and attractions are looking for more than just a mention in an article, they understand the power of social media and want writers/bloggers/photographers who also provide visibility on those channels.
So, even when you're paying full fare for something, share it on social media with great photos and engaging captions so you can show off what you have to offer.
8. Prove you're a professional
Social media is a great way to prove to organizations, companies, and brands that you're a professional and take your travel writing/blogging/photography seriously.
It can replace the need for a website and shows people the type of travel you do, your writing and photography skills and that you approach this as a professional not just as a hobbyist. So, make sure you're putting your best foot forward!