While listening at the GEP travel writer's workshop I attended in 2017, I remember thinking, "Wow, I want that life." The speakers showed me it was possible to live a life of adventure, freedom, and joy—and get paid for it. Now, I am living my dream travel writing life on a Caribbean island.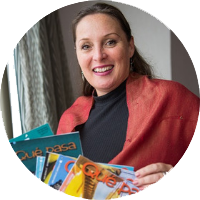 So my question to you is this: Where is your office today?
Today my office is on a sleek, luxurious ferry. The glorious Ultramar carried me on a smooth 35-minute ride from Playa del Carmen over to Mexico's largest island, Cozumel, in the Riviera Maya. On assignment for a magazine, I was a VIP passenger.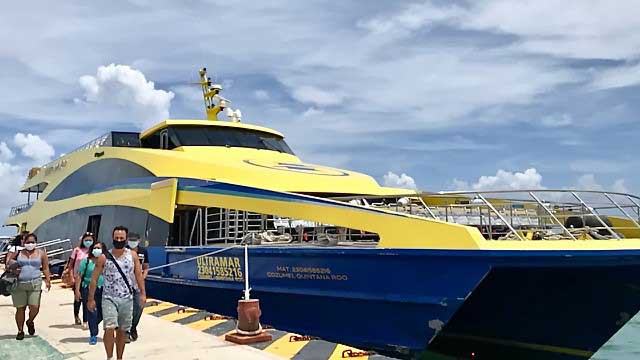 Not only was it a free round trip journey, but there were also great perks, like hanging out on the bridge with the captains and enjoying the best view on the boat from a plush chair. I was entertained throughout by the funny captains who played a lovely selection of Spanish music. That's not a bad "office" in my book.
This is one of my favorite parts of my travel writer life: I can work from anywhere while turning my fun adventures into cash. As a travel writer my office is wherever I want it to be. It can look like any of these:

Do you see what I mean? My job can be done from a ferry, at my favorite Italian restaurant with pizza and wine, while chilling on a balcony overlooking the Caribbean, or anywhere else I choose. It can even be done from the comfort of my home while I research wine…
Yes, it was research. It was a masterclass on wine appreciation, a fun education for an article with wine and cheese perks. It was necessary for an article I was writing about an artisanal, hibiscus-infused wine I was sent. But remember, it is still work. Just incredibly fun work.
This freedom is the biggest perk for me. It's the freedom to explore my passions and get paid for it.
When I don't want to sit inside, it's easy to grab my laptop and go out. Where are my three most productive places to work? Under the shade of an old fig tree in my local park, reclining on a beach lounger by the ocean at the eco-park (with swim and snorkel breaks of course), and in my favorite veggie café while stuffing myself with amazing food. Although I should warn you…working in your favorite lunch spot can lead to an afternoon nap.
But that's the point. That's the freedom. You can take that afternoon nap because you're the boss. I work when I want.
Mornings are my most creative time. Sometimes after waking early I will make a pot of tea and head back to bed. Laptop in tow, my fingers fly across the keyboard and the work that would normally take a day is done in a few hours. That leaves me the rest of the day to explore, swim, meet up with friends, or take that afternoon nap.
The world really is my oyster. I can do anything, anywhere, any time and get paid for it. I could write one article a week or one article a day. I get what I put in.
The freedom to write as much or as little as I like is mine. No matter what my travel writing path looks like, it is mine.