Phone interviews, visiting local or regional producers, and photographing local businesses with their smiling owners is a great way to prepare for the re-opening of local travel.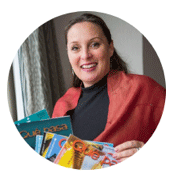 Editors are looking for articles about what is and what's not re-opening. Which businesses will make it? Did your local favorite survive? These are hot topics right now. And the good news is you can abide by social distancing while writing about them.
Remember social distancing is not a problem if you take a photo of a local business owner smiling broadly outside his café, restaurant, or hardware store. It's a great cover shot for the article and you don't need to get close.
To gather all the information you need, phone interviews are great. A friendly chat with the owners will enable you to ask about hardships they've faced during this time and what's new and improved as they prepare to re-open.
There's great benefits to you as well. You can get more than one article from a phone interview. Let me give you an example.
Say you want to do a profile on the chef at your favorite dining establishment. One phone call to the owner gets you multiple articles.
1. As you talk with the owner you get an article on the history, iconic dishes, and unique attractions of that restaurant. Whether it is a signature cocktail or an inherited recipe, whatever makes them special.
2. The second article is the profile of the chef that you originally wanted to write.
3. A third can be about the local farms producing and supplying the organic fruits, heirloom vegetables, and other foods used by the restaurant. Think "Fresh New Organics at…" and "Unsung Heroes—the Organic Suppliers of X County" kind of articles.  
That's three articles started over the phone. Articles that help your community, only need limited travel locally, and can easily be done while social distancing.
Plus, if you're a bit shy, it makes things easier by getting a personalized introduction from the owner to the chef. Then from the chef to the farmer. It also helps organize a little tour of the farm. Once again, the photos can be taken with social distancing applied. Photos of the chef and farmer walking side by side down the rows of fresh vegetables are easily taken with a few rows in between.
As restrictions start to ease up over the next month or so, this is the content editors will want, so now is the time to get started.
Another added benefit is placing articles in multiple publications. Because local travel will open up first, regional and state magazines will be looking for specialized pieces on small towns within their state.
Heartwarming pieces about local characters of the town, historic pieces about the towns' oldest businesses surviving because the township rallied around—editors love these at the best of times. Now, they will have even more impact.
Get writing these articles now so over the next few weeks people know where to go, what's on the menu, and if their favorite places survived. Have fun with it and enjoy re-exploring your own region.