This year has been crazy, right? I find that my moods are all over the place—varying from worry to calm, anxious to confident, moody to hopeful, and everything in between.
During the lockdown earlier this year, I was worried that my spark of creativity and imagination would dim. What would inspire me if I wasn't able to get out of the house and travel?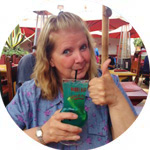 I quickly decided to learn more about my camera, assigning some self-projects to keep me busy. I cannot tell you how much this helped me. Not only did I feel more centered and less worried about everything going on in the world around us, but the creative part of me also came alive in simple ways I hadn't expected at all.
As an added bonus, the photography projects I took on also earned me some income. Talk about a win-win.
Here are some of the projects that have boosted my creativity, kept me sane, and paid for themselves this year. Hopefully they will inspire you to try some of your own.
Turning my bedroom in a stock photo studio.
One day, I decided to play inside with a whiteboard and blackboard. These can make ideal neutral backgrounds—perfect for stock photos. I arranged food, flowers, and coffee, taking advantage of natural lighting in my apartment to create new pieces.
My bedroom was the perfect place to use; there are two windows on opposite sides of the roomy space. This provides natural light, evenly dispersed—again, ideal for stock photography. Here's an image I took that I've already uploaded to stock sites.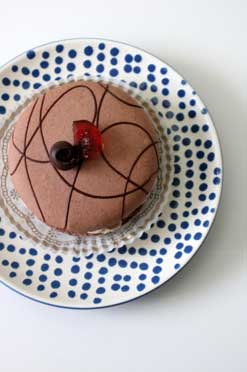 Playing with a lens ball.
I used a glass ball to capture other types of images. I received one a few years ago after teaching at Great Escape's Ultimate Photographer's Workshop. I was grateful for this "thank you" gesture but had kept it in the box for a long time.
During the spring of 2020, when we could not travel far, then later, when we could begin to travel again, I used this refractor ball often and have had so much fun experimenting with it.
Here's a photo I took and sold to a private client. It is of Nubble Lighthouse in York, Maine.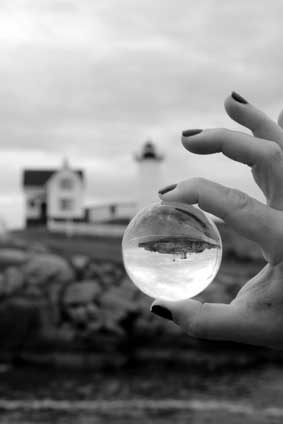 Experimenting with abstract images.
This fall, I was out exploring a local nature park. Moreau Lake is gorgeous year-round, but when the colors of autumn reflect in the water, it's fantastic. I watched a young couple in a canoe rowing to shore. I couldn't help but notice how the ripples moved the color of leaves across the surface.
I took a few pictures of the trees and the couple in the canoe but then happened to look down at my feet. Reeds were standing up in the mud, creating these abstract patterns. I thought they were so interesting. I spent nearly an hour photographing them. I'm going to enter a series of 10 into a local art show—I love them that much! Here's one of my favorites: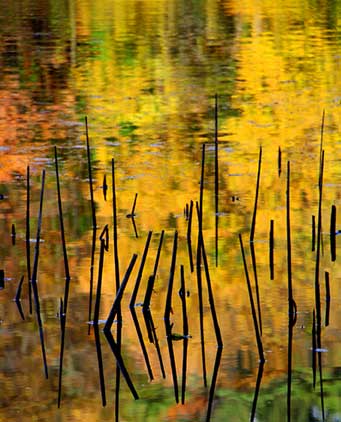 Taking advantage of the weather.
Usually, I love the sound and smell of rain. But, this year, with everything else going on around me, the rain just seemed depressing.
Again, I put my thinking cap on, trying to think of ways to use rain to enhance my photography skills. Often, I spend hours outside, looking for exciting images of backdrops. I sell many of them as stock, and some even sell as fine art.
One day this summer, it was raining out, and I decided to wander around to take advantage of it. I wasn't sure what I was looking for but grinned when I discovered the perfect subject—cars!
The storm was letting up, and I noticed car after car, color after color making beautiful designs from the raindrops that hadn't yet dried. I was so excited with the results I can't wait for it to rain again.
Below, you can see an image I've already uploaded to stock sites. I'll submit this series to another art show running in the area early next year.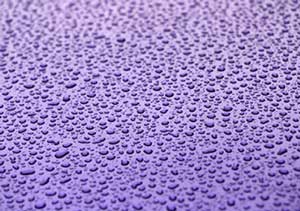 I love photography—it's one of my passions in life. Losing myself in projects like these helped me tremendously during these trying times. Photography has calmed my nerves, sparked the creative side in me, and it's given me a way to make money, to boot.