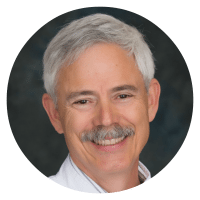 As I sit in a comfy chair that faces a picture window framing a pyramid-shaped mountain and a calm lake, two loons break the silence. 
They paddle up to my little slice of Alaskan lakefront and serenade me for 10 minutes before moving on. 
Every summer I travel to Alaska for fishing—that's when the fishing is best—and experiences that help me write for two Alaska magazines. And, the flowers in summer in Alaska are just gorgeous. Not a bad gig! FAM trips—also called press trips—allow me to travel more for less. Already this year, in my second year of travel writing, I calculate the free trips and perks I've received at $14,234. That will continue to add up with the FAM trips I take later in the year and they're a big reason I became a travel writer. They help me travel at a level of luxury I don't want to pay out of pocket for—and if I didn't use them, all my profits would be eaten in expenses.
My travel year typically has the same pattern…
Summer 
I stay mostly at home to avoid peak season rates and crowds and take just one trip to Alaska for the best fishing. I write for the organic gardening section in Mother Earth News and tend my garden the rest of the summer. Local farm visits also provide me with fresh produce and material to write about. 
Fall
In the fall, I go to places like Colorado, New York City, and the West Coast. In Colorado, I return to the places visited in my youth and draw inspiration from those experiences. In Oregon, Washington, and California I find new and old places to write about for some of the publications where I'm a regular contributor. 
I've stayed at a mansion in Temecula and got to write about living the good life in luxury.In Oregon, I visited two of the cities south of Portland, exploring the area's charms while indulging in great food and wine. 
Seattle is a great place to visit in the fall before the winter rains come down soft and often. Seattle's Pike Place Market always has something to write about. And New York City is just a two-hour train ride away from where I live… and is full of hotels and restaurants to visit in the fall when days are warm and nights are cool.
Winter
In the winter, I always make at least one trip to Colorado for skiing. With more than 15 world-class ski areas, there's plenty to see and do. Winter is also the time for long-distance foreign travel. Each year I go to Japan (my wife is Japanese), New Zealand, or Europe. 
Winter weather doesn't interfere when covering museums, food, wine, and local customs. 
In addition, this is a low-cost season to travel. Some of the best plane ticket prices pop up this time of year. And, as visitors bureaus aren't as busy, they can be more available to set up solo FAM trips making winter travel more desirable.
Spring
When spring rolls around, I tend to take road trips within a 200-mile radius of Baltimore. There's so much to write about in this area and it's a beautiful time to do it. 
There are old classic resorts, historic trains, exciting wine regions, and Civil War trails to draw me in. 
This last spring found me traveling the micro-distillery trail in Frederick, Maryland, drinking and eating my way through town. The local visitors bureau personally chauffeured me around and picked up the tab on hotel, food, and drink during my stay. Frederick's distillery trail was one of the most fun trips of the year.
After each trip, it takes me several days at home to write these stories and send queries for new opportunities.  This is an important part of being a travel writer.  
Balance is key for me. I travel about eight weeks each year and that's plenty.