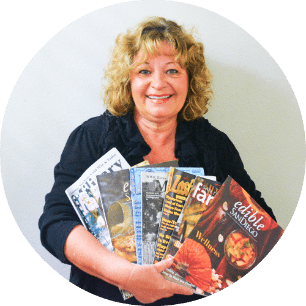 In horseracing, a superfecta is a wager in which the bettor, in order to win, must pick the first four finishers of a race in the correct sequence.
As you can imagine, that takes real strategy. But the payout for winners can be phenomenal.
That's what travel writing's done for me. Four years ago, I didn't even know freelance travel writing existed. That is, until a nurse friend insisted I sign up for the Ultimate Travel Writer's Workshop.
Honestly, at the time, I was so busy with my full-time nursing job I had no idea what to expect. But on the first day, after hearing some of the presenters, the thunderbolt struck me out of nowhere. This was it. This was exactly what I was looking for.
Now when I travel, perfect strangers ask how they can become a travel writer like me. To them, it sounds so fun and intriguing.
Yes, it is fun, but it's so much more. I get a nice payout. And that payout comes in a number of forms. Following are some of the best things about being a freelance travel writer today:
See your name in print
I will never forget the day an editor from an online travel site emailed me saying, "Congratulations, your article is slated for our November publication." When that first online article published, it was my name attached to that story. My name.
Next came print publications. My first article was for a local San Diego family travel magazine. My heart raced as I opened that magazine to page 17 and there it was—my article in print.
When I landed my first cover story, that called for real celebration. And the celebration continues, with my 320th article published just this week.
Get paid for your writing
Yes, it's incredible to see my articles published, but getting paid for writing is even better. For me, it was confirmation that editors liked my work enough to send me a check. On top of that, I started writing for magazines that paid extra for photos. I call it "double dipping" and it's pretty awesome.
Doors continued to open, allowing me to get into bigger-paying publications, and even leading to other projects related to my travel writing.
Receive incredible travel perks
When I say I've received thousands of dollars in free travel perks, I'm not kidding. This year alone I've taken 12 hosted press trips, with more to go, and I'm only halfway through the year.
Tourism boards have paid for my airfare and transportation, set me up in luxury boutique hotels and vacation villas, and treated me to five-course dinners with wine pairing, ballooning over vineyards, sunset sails, kayaking trips, zip-lining adventures, horseback riding, and more.
In exchange for published articles, the red carpet is rolled out on every trip as if I were royalty. Though I loved my nursing career, this never happened to me in the hospital.
Now, travel no longer comes out of my pocket.
Enjoy complete and total freedom
Like many workers out there, in my previous career, I punched a clock when I arrived to work and when I left. I followed a schedule that told me which days and shifts I'd be working. That all went away when I retired to become a full-time travel writer.
I'm not bragging, but when I'm not traveling… my home office now overlooks a sparkling pool surrounded by swaying palms.
I set my own schedule, decide what my day will look like, take breaks when I want, and pinch myself that this is my life.
When I signed up for the travel writer's workshop, I purchased the ultimate winning ticket—the superfecta.
But the difference is that I didn't win just once—I win each and every day because I'm a freelance travel writer.
Now, it's your turn… You'll get there, too, but you have to take that first step.