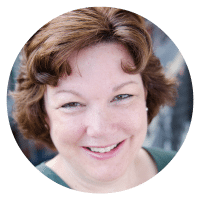 I've always been an adventurer, seeking out challenges and journaling stories about my life experiences. So, with a college degree and the life experiences of a 24-year old farm girl, I scurried to the big city of Dallas, Texas, where I started a corporate job with a steep learning curve.
The steep learning curve came with some benefits, though. During the past 30 years, career assignments have often included visits to business offices in the U.S. and Canada. My first business trip included a full week in New York City. I vaguely recall the business meetings, but my first glimpse at the Statue of Liberty is etched forever in my mind.
In recent years, I've been desk-bound at my home office. Video calls and online conferences are now more common than those enjoyable business trips, and I found myself missing the natural camaraderie of shared experiences (and of course, the travel).
To fill the void, I turned my energy towards my writing and photography hobbies. I started with some home-study courses and then sought out seminars and workshops to connect with fellow writers and artists.
At the New Orleans Ultimate Travel Writer's Workshop, I found an ideal travel writing network. More precisely, the network found me. During the evening social events, I heard about the Facebook group known as the Travel Writer's Café. I was intrigued and started asking questions. It learned that Café members were working through challenges together and finding astounding success with travel writing. That's the camaraderie that I was seeking.
Since joining, the Travel Writer's Café has been instrumental to my progress as a travel writer. The nurturing environment eliminates the insecurities of learning new skills. When I needed clarification about how to approach a tourism board in a large California city, editors and seasoned travel writers replied with insights and instructions. I understood exactly what I needed to do.
The Café is a place for visiting and enjoying social interactions, but also an educational platform. We receive monthly Roadmaps and Challenges along with such bonus materials as behind-the-scenes interviews with select publications, editors, and fellow Café members. Roadmap #9, How to Find the Right Publication, is one of my favorites. This roadmap explains how to structure my publication spreadsheet and get organized for success. The same roadmap includes several real-life examples of how to identify a compelling angle for an article and find relevant publications for that article using a repeatable process.
The Travel Writer's Cafe encourages goals and personal accountability. In less than two years, I've secured more than 40 bylines and received some modest perks to enrich my vacation trips.
While my early years in business were spent in the school of hard knocks, this travel writing life offers endless possibilities. Thanks to the Travel Writer's Cafe, I now enjoy all of the benefits of a flourishing networking community, a reliable group of mentors, and a virtual haven for my personal growth as a writer. Travel writing has taken me to some incredible destinations, and my friends in the Travel Writer's Café have celebrated my successes with me. I'm not alone on this adventure.
The Café is always open… What are you waiting for?