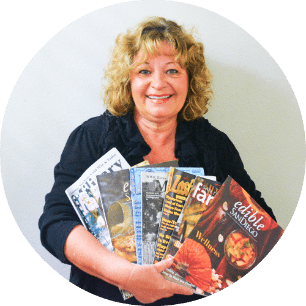 "Networking is about connecting people with people, people with ideas, and people with opportunities."—Michele Jannae
To me, networking is the most valuable tool we have as travel writers.
Here's why.
Just recently, I received an email from an editor responding to my query for their publication. That was my 410th accepted article!
In just four and a half years, I've managed to rack up this many bylines and receive invitations to a myriad of press trips to both national and international destinations.
And there's no way I could have done this on my own.
Simply put, networking is an opportunity multiplier.
This means that when your level of effort in travel writing is applied across a network, it resonates. It expands your potential, producing more contacts, more associations, more press trips, and more published stories.
Network with other writers
My first experience with networking occurred after attending the Ultimate Travel Writer's Workshop in San Diego.
The sharing of information with other writers made each of our journeys easier.
One of us seemed to know more about new publications seeking freelance writers. Another had the inside track on applying for press trips.
The adage of "none of us knows everything but each of us knows something, so we all know more" became my mantra.
For every piece of knowledge I shared, I received something in return. And very quickly, networking became a veritable goldmine.
Network with professional travel organizations
Becoming a member of local, national, and international writer organizations truly supports the "opportunity multiplier" concept.
I joined our local Travel Massive organization and immediately began to mingle and collaborate with other travel professionals.
I learned about more publications, met editors looking for stories, gained newfound knowledge, and landed at least three press trips.
Other organizations like ITWPA (International Travel Writers and Photographers Alliance) offer expert advice, credentials, and inside tips for getting published and press trips.
Networking with editors and publishers
When I began my travel-writing career, I was still a full-time nurse. So, many of my early stories were about my hometown and published in local or regional magazines.
Publications like Edible San Diego Magazine host events for their writers throughout the year, which I made a point to attend. This provided me invaluable one-on-one face time with the editor and publisher.
The product of this meeting, coupled with a penchant for always delivering quality stories on time or ahead of schedule, not only landed me more story opportunities, but the publisher specifically requested me to cover later stories.
Network with tourism boards
Tourism boards exist to promote their destination. One of their promotional means is setting up individual press trips or group FAM (familiarization) trips for travel writers.
When writers have assignments from publications, these reps bend over backwards to showcase their destinations and offer the best in accommodations, restaurants, and activities.
Delivering on a promise by crafting well-written articles about their destination makes these reps extremely happy.
Make no mistake, these PR folks network, too. They can provide contacts and referrals to other destinations. Their referrals have garnished a host of new and unsolicited press trips for me.
Since travel perks are one of the main reasons aspiring travel writers enter the world of travel writing, these lucrative press trips can include luxury hotel stays, spa treatments, five-course dinners with wine pairing, ballooning over vineyards, sunset sails, and much more.
Networking is an invaluable tool for travel writers, but the relationships and friendships formed along the journey make it priceless.