As things start opening up locally with projections of local travel becoming the first thing people indulge in, it's the perfect time to pitch niche publications about your local attractions. An attraction you've either been to before or have always wanted to see. It's an excuse to discover what's around in your hometown, region, and state.
By pitching to a niche magazine you can get top bylines without having to travel far.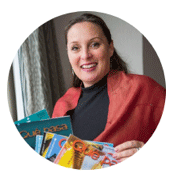 Let me give you an example. Recently I went to a local attraction: The Mayan Bee Sanctuary. It is a 10 minute drive from my house. Falling madly in love with the tiny stingless bees and the exotic jungle they produce, along with the sanctuary's conservations efforts at reviving this species and the resurgence of ancient beekeeping practices, I pitched it to the top magazine in the beekeeping niche, The American Bee Journal.
Bel took this photo during her visit to the bee sanctuary.
This is America's number one beekeeping magazine, established in 1861. Within 24 hours the editor commissioned a four-page feature.
That is what I mean by niche. It is very specific. And remember you can pitch to more than one niche. I also landed a second article in another magazine focusing on the conservation and preservation of a species angle. Two niches, two paydays.
Now you can see why it is the perfect time to do a little research. Things will start opening up over the next few weeks so finding out what's in your hometown, region, and state can land you many opportunities in one short drive. You will be surprised by what you find and probably discover things you never knew were there.
This is our job as writers. To research, know what's around worth writing about and getting the word out there. The written word can go far and wide, so don't be scared to approach the top magazines within a niche. It gets the word out both statewide and throughout the entire country.
And this can land huge benefits to you.
Benefit 1
You get to scratch your travel itch by getting out there and discovering fun things locally.
Benefit 2
These niche publications usually pay really well. That is something most of us need right now. I'm talking about the "that one article nearly paid my month's rent" kind of payday. So it's well worth spending the half an hour on Google researching to see what's around your hometown.
Benefit 3
Building up your credibility by obtaining these bylines. Seeing your name on an article in these well respected, professional magazines gives you credibility as a writer. Plus, they look great when you send them in as examples of your writing with pitches. It increases your chances of getting a "yes" rather than a "maybe" or flat out "no thank you."
Benefit 4
These local hidden gems are also what your local and state publication editors are hungry for right now. So, you should be able to place articles locally as well, doubling your payday.
After all, they want to showcase their region and draw homegrown tourists like you. It will help the region recover more quickly and may even help these smaller attractions survive. Local tourism means them being able to re-open their doors. Knowing you've made a difference within your community and helped local businesses re-open is a gift you can give yourself.
You've heard many others preach "find your niche." But remember, you can have multiple niches. It's exciting to think of the possibilities.
Now go have fun seeing what's around and writing up a storm.