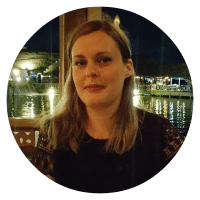 I remember my very first editorial trip as clearly as I remember my first communion. It was one of the defining moments of my life—and I wanted to ensure I enjoyed every second of it. 
Excited about my 10-day assignment to sunny Panama, I packed my suitcases full of things I was sure I'd need—more shoes and clothes than you'd find in Macy's… guidebooks… phrasebooks… notebooks and pens… a bulky camera… and not one but three recording devices. 
But instead of being prepared for everything, I discovered I was just the opposite—underprepared for all the moving and repacking I was about to do between hotels, on planes, chicken buses, and inside taxis. 
Over the next five years, I managed to get my entire travel kit down to just one carry-on. Now, I pack light and am ready at a second's notice to hop on a plane to another fabulous destination. 
Here's what's in it…
The Bag Itself
I've experimented with different bag sizes and types on my travel. These days, I travel exclusively with a carry-on shoulder bag that can be converted into a backpack. It's soft and malleable, which means it fits into overhead compartments easily but it's thick enough that none of my electronics are likely to be damaged. And the thick shoulder straps mean that it's comfortable for carrying with me. 
I was using a wheeled carry-on at one stage but, after one too many cobblestone streets, I decided it wasn't worth the hassle. 
Here's something close to what I have now.  And this combo bag might be my next purchase.
If you must pack a bag with wheels, I've always loved Eagle Creek designs.  Just be sure that anything 22" or above meets baggage restrictions as the new spinner wheels tend to stick out a lot and throw the 22" bag over the size limit.
Lori told me she just bought this 21" hard exterior wheeled bag at Marshalls for half the Amazon price and she loves it because it has a secret compartment for her laptop to slip in and out. 
The Equipment
I used to travel with a large laptop, a solid-state recorder for interviews, and several "back up" note-taking devices, including notebooks. The laptop and recorder were murder on my back and after I lost a notebook full of notes, I decided to move my note taking into the digital world. 
These days, I travel with a ridiculously light laptop that doubles as a tablet when I want it to. 
It weighs less than 4 pounds (though to me it feels lighter) and is a powerful little machine. 
Instead of taking notes on paper, I now take them all on my phone, making sure to back them up to the Cloud at the end of every day. (My phone has also replaced guidebooks and phrasebooks. You can download the Amazon Kindle app straight to your phone so your books are right at your fingertips.)
When traveling for stories, I like to speak to people and have sometimes gotten some great interviews on the road that have become feature articles. As such, I like to record those conversations (with the interviewee's permission). 
Previously, I lugged a heavy recording device which weighed a pound. Now I use a small Dictaphone and I also record onto my phone at the same time, as insurance against any device issues. 
The only bulkier item I do try to make space for is my Nikon DSLR camera. I've gotten some great shots from my travels. However, because I'm primarily shooting photos to accompany articles, I've found that a modern cellphone with a decent camera does the job, too. 
My cellphone photos have appeared in several print and online publications, so don't be afraid to rely on your phone photos if you don't have space for a large camera. Or get a mirrorless camera like the kind GEP recommends.
Clothes
Unless you're hiking or doing something that requires a special kind of shoe, two pairs of shoes are all you need on any editorial trip.
A pair for hiking or days where you'll be walking for a long time and a pair of dress shoes or flip flops depending on the kind of travel you're doing. (Tip—wear your heaviest pair on your flight to free up bag space.)
When it comes to choosing your clothes, be ruthless about what you are actually going to do. Those who pack more than 2-3 pairs of pants and shirts never seem to wear everything they pack. Consider whether where you're going does laundry… or possibly hand-washing a few pieces in the sink.