Quick, make your Christmas wish. I just realized the one I made last year has come true. The one where my days are spent how I choose with complete freedom to do whatever I like. The one where if the Caribbean is calling I can just walk down the road and join sea turtles, swaying sea fans, and hopefully an elegant ray for a morning swim.
Each Christmas most of us make a wish. Or at least, dream a little and picture how living our dream life would look.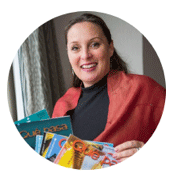 Whether that be living in the romance of Tuscany sipping wine surrounded by friends and family…having perfect pastries, chocolate croissants, and freshly brewed coffee in Parisian cafés each morning…or, in my case, living on a Caribbean island.
Christmas is the time we tend to reminisce about the past year and prepare to welcome the new. A time we think about what we want from the year ahead.
I know I do, which led me to realize that I had actually achieved my dream life. I must have been a good girl and Santa granted my wish. He had to have helped out by lending a little magic because the wish I made last Christmas has come true.
Want to know what it was?
My Christmas wish was to become a travel writer and photographer full-time. To be able to earn enough to cover my bills and have flexible free days to explore the ocean, climb Maya ruins, go on jungle adventures, or just relax and read a book in my hammock.
In total freedom…with a warm sea breeze. It makes my heart sing every time an eagle ray glides by on my daily swim or the impossibly vibrant lime green iguana I see each morning eyes me from the top of my backyard fence. This was my dream. One that travel writing, photography, and now video has made possible for me.
Realizing that my dream is now a reality, I also realized I couldn't have made it without my Christmas presents to myself.
See, each year I buy myself a big Christmas present. An investment in my dream life. One that builds up my writer's skill set to help me live my dream. One year it was a photography course to complement my writing. The next it was a video course to take it to the next level.
As my skills built, it has made my Christmas wish come true and my full-time travel writing, photography, and videography dream life possible.
Why Christmas, you may be wondering. Well, it's the time of year most of us tend to splurge and justify spending the additional money. At least, I do.

So, by taking a moment to think and imagine how my dream life would look, I could justify the expense as a kind of "work smarter" investment in myself.
This Christmas I advise you to do the same. Invest in yourself with a gift from you to you…one to help you realize your own dream life. Sure, you may have to learn some new skills, but they are fun to learn.
So, please don't forget to make your Christmas wish, enjoy some of Santa's magic and have fun envisioning your dream life. Splurge and get something just for you. Who knows, next Christmas you may be thanking Santa as much as I am when you realize your wish came true.