Imagine my surprise when my phone rang two weeks ago, and my PR contact from central New York was on the other end.
"I'm not sure how you feel about travel right now, but there's someplace I'd love to have you visit overnight."
I'd worked with Scott many times over the last few years—before COVID-19 began, upending the world of travel. And we'd stayed in touch, even though sponsored media trips were out of the question in our foreseeable future.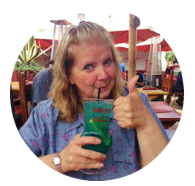 He was happy with my writing and nicknamed me "the gift that keeps on giving," because I always came away with five or six stories from every extended weekend stay he'd arranged.
Scott explained he'd been brainstorming with a few partners. The group wanted to sponsor an overnight stay for myself and a friend. Breakfast, dinner, a beautiful beach visit, and a private museum tour on a historic estate would be on our schedule.
He told me, "Our media budget isn't what it once was, but they'll treat you well, I promise." I laughed and said, "I don't doubt it! Of course, we'll come."
Before the pandemic hit the U.S. with its sucker-punch in March, I'd already been on five sponsored media trips in 2020. NYC, Central Mass, Western New York, Maine, and New Hampshire had hosted me for three-day stays each.
From mid-March to mid-July, I was hunkered down like everyone else, staying home and working hard on rethinking travel and ways I could write about it. Because, overnight, everything changed, and it was unsettling.
I took Zoom calls, wrote emails, researched stories, worked on editing photographs, wrote more emails, enrolled in free classes, attended online workshops—whatever I could think of to keep moving forward.
And here it was—a small sign that travel, at least local travel, was coming to life again.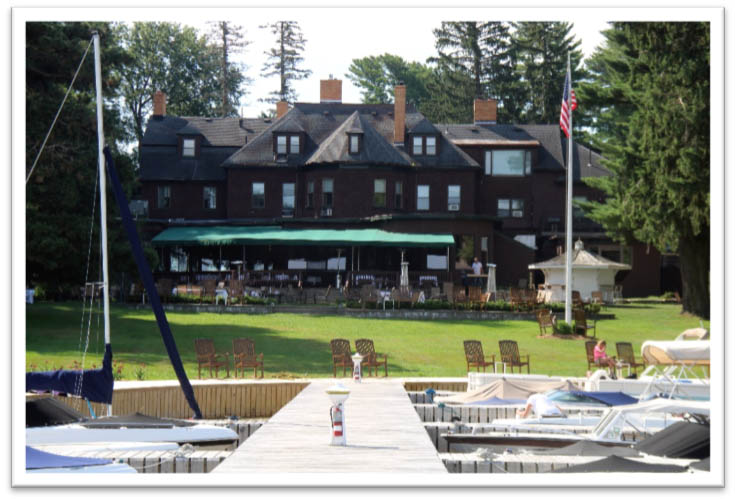 We stayed at the Brewster Inn, right on Lake Cazenovia, in central New York. Our King Suite overlooked the grounds, docks, and marina.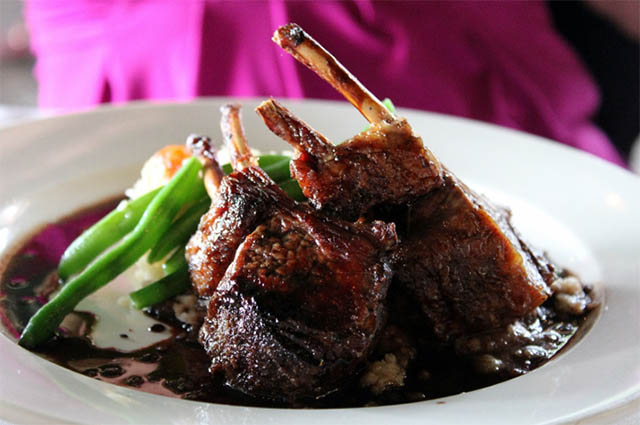 We wore masks until we were seated under the tent for dinner, then enjoyed French onion soup, lamb chops, filet mignon, and desserts our mothers would swoon over.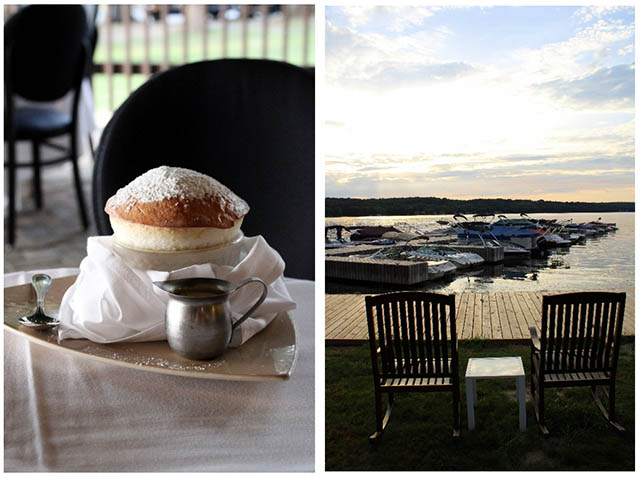 Afterward, a glass of wine, a sunset, and rocking chairs at the water's edge completed a perfect day.
In the morning, we rose and went to tour the gardens and mansion of Lorenzo State Historic Site. Right now, it's closed to the public because of the pandemic, but they made an exception for us.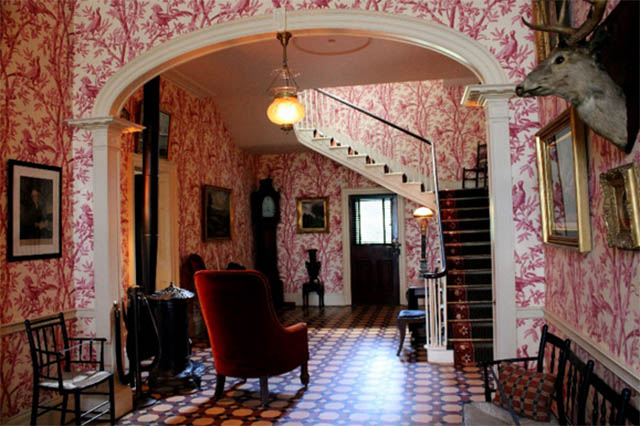 Again, we wore masks and promised not to touch anything. The tour was almost two hours long, and we were able to take notes and photos to help tell the story of Colonel John Lincklaen, founder of Cazenovia itself.    
We also visited Green Lakes State Park and Delphi Falls—two gorgeous natural attractions while in the area. I'll write stories about those hidden gems as well.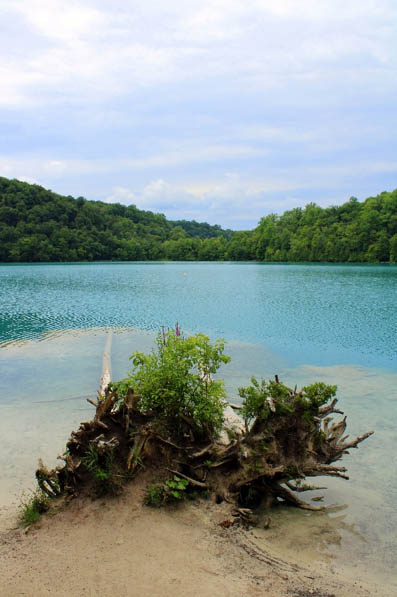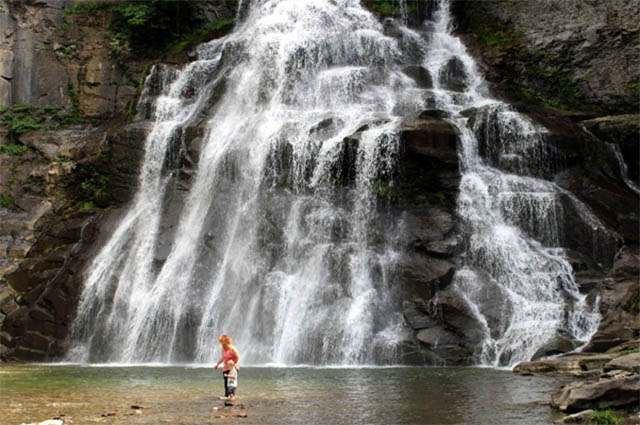 Here's the thing; travel is going to happen again. Local travel will most likely be the first to return.
Savvy writers and photographers know this and take advantage of it, determined to help their neighbors recover. Smart storytellers acclimate to change and produce influential work for the right publications. Concentrate on my five pointers below, and you'll be one of them.
1. Find focus.
The world is so strange this year. Sometimes I'm not even sure what day it is. Finding a focus in my everyday life helps, and because I'm confident travel will happen again, my focus is on taking steps to be that "go-to" writer now, while things are quiet.
2. Make a plan.
Making a plan often means different things to different people. I suggest sitting down with paper and a pen. Make a list of things that need to happen, something that will move you forward in your travel writing career. The world might be on pause at the moment—but you shouldn't be.
3. Stay in touch.
If you already have contacts in the world of travel, such as PR folks at visitors' bureaus, you should be reaching out to talk with them. You can find the pulse on trips to their area—open attractions, how they're handling the pandemic, etc. Let them know you're ready to visit when they're prepared to welcome you.
4. Research stories and publications.
Now is the perfect time to dig in and discover new publications, recent stories that you can write about, even stories from pictures you have taken in the past. Maybe you'll find a different angle on ways we should travel in the "new normal" that everyone talks about so much.
5. Take action.
Destinations need us—now more than ever. In taking action, we let them know we're ready, willing, and able to help draw travelers to their little corners of the world. First and foremost, we are storytellers. We know how to bring the world around us to life.
Local travel will be the first that needs our attention. Just because you and I aren't able to jump on a plane or train today doesn't mean we cannot experience the joys of travel. And it doesn't mean we can't share this big, bold, beautiful world with others.
I can't wait to learn about where you live!