How would you like your own Caribbean island? I was just offered one. For free. And I get to take friends. But more about that in a minute. I'm here to share how it came about: local networking.
Thanks to the ongoing travel restrictions, local travel is the next big thing. You can tap into the wealth of opportunity that this new trend will bring.
So how do you go about reaping the rewards of this local travel boom? Let me tell you.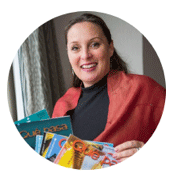 One simple method is to tag local and state tourism boards in your daily social media posts. This puts you on their radar and they'll know your name before you get out there and start traveling locally. These boards are looking for local writers to promote tourism in their areas. Once they know who you are, you can become their go-to writer and take advantage of all the amazing opportunities that brings.
These may include free perks like entry into local attractions you are planning to visit or comped stays. As a writer, they want and need you to get the word out there.
Another thing you can do is contact other local writers. Writers support writers and every single one of us has had job opportunities arise that are out of our wheelhouse, so we think of other writers to pass them on to.
By building a network of local writers, you obtain not only a support network but also a list of handy contacts like magazine editors and publications. This opens the door with a friendly introduction and gives you instant credibility by way of a referral from a writer they have already worked with.
You should also put aside a half-hour each week to make a few phone calls to tourism boards and introduce yourself. Every town, county, and state tourism board will be looking for writers to get the news about their little slice of heaven out there. They'll be begging you to come visit as soon as possible and offer incentives.
Now is the time to mine these opportunities and find the gold before you set foot out the door. That way, when you do, you walk straight into great local trips and articles.
That's how I got my own Caribbean island.
I was just approached by a local company to come visit once they re-open. Isla Passion (Passion Island) is a small island specializing in pampering, privacy, and being a private wedding destination. Yes, people do get married on their own Caribbean island.
This is how desperate local businesses are for good publicity. They found me through local reviews I had written on Trip Advisor plus social media posts of my hometown Cozumel.
Being a very specialized niche within the tourism market, they wanted a local travel writer and went to great lengths looking for one. And they landed on me.
This goes to show you what can happen when you market yourself locally. I also noticed that my local tourism board has started following me on social media, so they already know my name just because I've added a few hashtags daily.
This applies to you too. So, take a moment to think about how adding a few hashtags or making a phone call can open up a wealth of opportunities.
Remember, now is the time to cash in and be at the front of their minds to make the most of your regions re-opening. Who knows, perhaps you'll get your own island too.