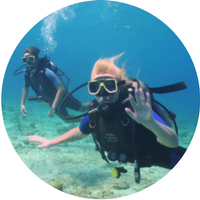 Lori: Patti, How did you discover you were destined for this line of work?
Patti: It was sort of an epiphany. I'd been traveling for my whole adult life and loved it. But it's expensive, so I wanted to find a way to fund my passion. I've always loved writing, so with a little training, it became a match made in heaven.
Lori: What's a favorite or memorable experience you've had on a press trip?
Patti: Sitting on the deck of my private, overwater bungalow on a private island in Bora Bora, looking across the crystal aqua lagoon to the sun setting just behind the volcano on the main island. Life just doesn't get better than that.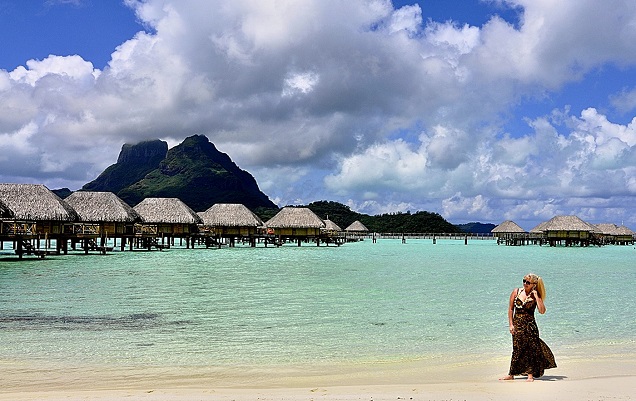 Lori: What's the most daring or adventurous activity you've done on a tour?
Patti: My niche is adventure travel, so there are many! I guess skydiving over the north shore of Oahu would probably be the most adventurous. But there's also hang gliding in Kitty Hawk, snorkeling next to 40-foot whale sharks in Mexico, and paragliding in Peru, just to name a few.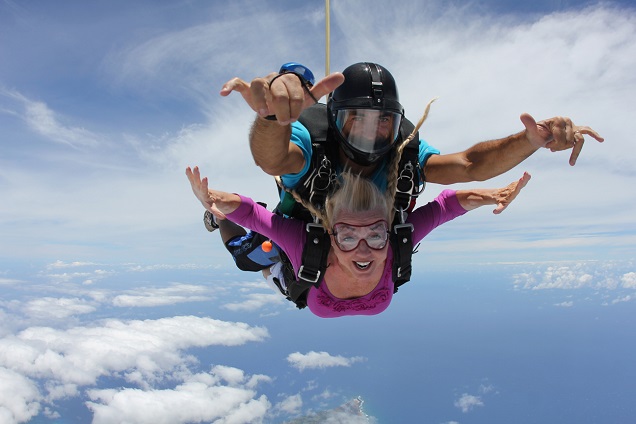 Lori: What's the most unusual food you've tried during a press trip?
Patti: Surprisingly, they both have to do with "chocolate." Chocolate clams in La Paz, Mexico which weren't chocolate at all but named for their brown shell. The clams were huge and raw and wiggled when you squirted lime on them. Not my favorite.
And then there was the chocolate-covered lard in Transnistria, Eastern Europe. Yes, lard. I took a bite and the only reason I didn't spit it out was because it was being videoed! Both situations prove that just because something says "chocolate," it's not necessarily finger-lickin' good.
Lori: What's the funniest thing you've ever run into during a press trip?
Patti: When I was in the outdoor marketplace Xi'an, China, a young Chinese mother ran to a big barrel in the middle of the market, pulled the pants off her toddler boy and "pointed" him into the barrel—where he immediately relieved himself. I was about two feet away. My jaw dropped to the ground, then I cracked up laughing so hard I could not tell my travel partner what had happened!
Lori: Is there a place you never would have thought to visit on your own, but you visited on a press trip and it surprised you how much you loved it?
Patti: Definitely Albania. My expectations were low, but I absolutely fell in love with it. It's a beautiful country and has everything you'd want—tropical turquoise beaches, hilltop castles, nature phenomena, ancient ruins, a cosmopolitan capital, fresh mouth-watering seafood on the coast and tender savory grilled lamb inland, leftover communist war bunkers, and the friendliest American-loving people I've ever encountered!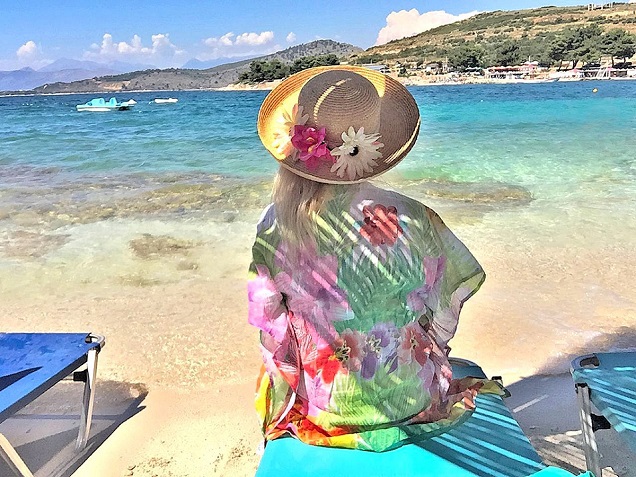 Lori: What are the challenges of being on a press trip?

Patti: Full disclosure, the schedule is generally grueling. Up at 6 a.m. to shower, dress, check email and social media before meeting for breakfast at 8 a.m. Then it's off to a day packed with tours, restaurants, wine tastings, cooking classes, festivals, etc.

Sometimes you'll get a couple hours back at your hotel to rest (or more likely, work), but it is not unusual to have 12- to 16-hour days before you get back to your hotel room at night. And then, energy permitting, there are photos to download and edit and get up on social media. It's a fun life, but I won't lie, I work harder than I ever have.

Lori: What do you love about going on press trips? 

Patti: I feel so blessed to have this wonderful life and all the opportunities it's given me to explore six continents and countless adventures. But I also really enjoy meeting new people—the locals who live at the destinations as well as the other writers on press trips that have become good friends.

[Editor's Note: Learn more about how you can fund your travels and make an extra income with photography, travel writing, blogging, and more in our free online newsletter The Right Way to Travel. Sign up here today and we'll send you a new report, Three Fun Ways To Get Paid To Travel: A Quick-Start Guide, completely FREE.]