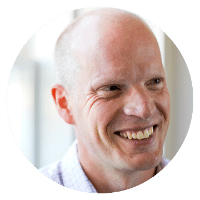 Many years ago, a longtime magazine editor gave me some advice that proved to be unquestionably valuable. "A place is not an idea, he told me, but a place can serve up multiple ideas." It's helped me improve as a writer (more focus equals a better story) and become a more successful one.
You see, new magazines are launching every year. These are niche-driven publications with a specific focus, like pets, gardening, fitness, and health. In the topsy-turvy world of publishing, these titles are thriving. You can leverage that success. What may initially seem like a single idea, may actually be several different story opportunities for several different kinds of publications.
There are benefits to this approach. The narrower you can make your focus, the better your stories will be. Editors want expertise, depth, and good words. A piece that buzzes around a large place at a million miles per hour, hitting just the highlights is not only a tough story to write but will, most likely, never see the light of day. Especially if you're starting out. Editors like ambition but they're also risk adverse.
As an editor, I'm much more likely to listen to a new writer who has proposed something like "The Best Brew Pubs in Burlington, Vermont," and "The Lake Champlain Shore's Prettiest Bike Trails" than a sweeping piece about the city that tries to cover every square inch of the area. I can see those stories and envision how they'd be useful to my readers. They're contained and clear. I don't have to do much work to see what they are. When you're starting out, small isn't just beautiful, it's valuable. The lesson: Come in close, then come in close again. The better you can hone your ideas, the more ideas you'll uncover. Working this way ensures you'll make the most out of a single destination—which leads to more freelance opportunities and more chances at success.
A Very Vermont Example
A few years ago, I was charged with a simple web assignment to write about the highlights of Vermont's Route 100. This wonderful road cuts through the heart of the state, and, in autumn, is one of the prettiest foliage drives in New England.
As I like to do when I'm on the road, I picked up one of the local papers. This is a favorite method of mine for finding ideas. I'm not talking about the big regional papers, but rather the small town publications. The weeklies, written by the people who know the area best.
On this trip I read a profile of the high-end furniture builder, Charles Shackleton. The story focused on a new event he'd started called The Naked Table Project, in which novice craftspeople come to his shop to make a dining room table using local Sugar Maple. During the weekend visitors also meet the woodsmen and millworkers who'd cut and shaped the wood for the tables. The event concludes with everyone's tables lined down the middle of Woodstock's postcard-perfect covered bridge for a lunch made from locally sourced food. Story idea number one.
While visiting Woodstock, I learned a little bit about the history of the town's covered bridge. It turned out it had been built several decades before by a father-son team from New Hampshire. They've been credited with saving numerous covered bridges in New England and the one in Woodstock was the first new one built in America in the 20th century. The son, Arnold Graton, was still in business and still working to save the region's covered bridges. Story idea number two.
Now, I could have tried to fold all this into a single piece, one that would have touched on Woodstock's downtown scene, its local craft culture, including Shackleton, and something about the bridge. I could have tried to write that story and I would have hated it. And if I was trying to pitch it to a publication, I doubt very much any editor would have bitten. What was I trying to convey to the reader? Follow me on Route 100 and then into Woodstock. Then you'll hear about this weekend event and hey, there's this cool covered bridge that was built many years ago. No thanks.
Instead, I had three solid ideas:
1. A go-see-do web post about my Vermont drive.
2. A profile of a Vermont furniture maker and his table-making event.
3. A profile of a New Hampshire covered bridge restorer.
By sharpening my ideas and giving them more focus, I produced three good stories, instead of one mediocre piece. This approach always makes the writing better. The storytelling improves because the direction is clearer. You're not wasting the time of your readers or, worse, your editors, by crafting a piece with a million different side roads. You're on a singular highway, with an obvious start, middle, and end.
Make the Work Work for You
The point of all of this is that you don't have to visit five different cities or regions to find five story ideas. Those five ideas may be unearthed on a single downtown or city section. The work you put into travel and sorting out itineraries can be funneled toward staying in one place and going deep into focused topics that will earn notice with any good editor.