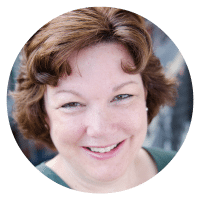 The college campus stirred in the early morning hours as we assembled for the day's lessons. The routine of lectures, course assignments, and tests had become predictable. Even the route—from the parking lot, between the buildings, and down the hall to a room with carefully-placed rows of desks—was habitual and mundane.
Until the day that shattered the routine. There was nothing remarkable about the day… except for the advice I received that changed my view on life and deeply connected me to my travel experiences.
That morning, the professor entered the room, and asked us, "What did you see when you arrived today?"
Silence.
He asked again, and a few students offered lighthearted guesses at what might be a correct answer. I was curious as to how the question related to the day's art lesson…
But really, the answer to that question became a cornerstone for how I embrace travel writing and photography, even these many years later. As we soon learned, just outside the classroom door, in the center of the hallway, there was a chair. In the chair were some brightly-colored festival decorations and a cow skull.
No one had noticed the display. We all walked beside or around the staged festival in the building corridor, and nobody noticed. On that day, the art professor abandoned the art lessons and, instead, challenged us to open our eyes and see the world around us.
I left the classroom with a resolve to not only see more but to be curious about my surroundings and to appreciate the interesting little surprises in life.
I may not always stop to smell the roses, but when I feel overcome by the routineness of a schedule and obligations, I remember that classroom lesson from so long ago. I open my eyes and absorb the world. I ask questions and I learn.
As a travel writer, I seek these exceptional moments, too. I take notice and fondly remember my art professor's sage advice. And, it's served me well—I'm now up to 38 published articles with free perks like behind-the-scenes private tours and hotel room upgrades.
So, ask yourself, "What did I see today?" and then take a step toward "seeing" a whole lot more as a travel writer.