By Theresa St. John in Saratoga Springs, New York
They say that retail jobs have a shelf life, and I can tell you that, after 22 years, mine had long passed the expiration date.
I kept reaching for this elusive dream of being a travel writer, never really thinking I could actually start living it. In 2013, I took the plunge, attending the Ultimate Money-Making Photography Workshop in Miami and The Ultimate Travel Writer's Workshop in Boston. It made sense to combine them, as I love taking pictures that help me share a story. Two birds with one stone and all that.
Returning home, I started small, right outside my front door. I approached local magazines and newspapers, super excited when I actually got published.
In the past, submitting to several stock sites, I had more rejections than I want to talk about—and zero images to show friends and family. After what I'd learned in Miami, I took another chance. I swore it would be my last one. When I got my first acceptance emails…and then they started to add up…I was ecstatic. My new life took off from there.
I stumbled across a short letter from Beth Carson, editor of Vacation Rental Travels Magazine. She was looking for writers, specifically trained by Great Escape. I jumped. Believe it or not, that very day I landed not one, but two travel writing jobs with her. One was for an overnight stay in a vacation rental right here in Saratoga. The other was in Ireland, where I would stay for eight glorious days, calling an authentic Irish cottage my home away from home. Both stays were complimentary, gifted by the owners, in exchange for PR. My job would be to write about and photograph both for the publication.
So, October saw me, with another travel writer (I was allowed to bring a guest) wandering through old graveyards, learning the history of impressive castles, eating pub food, and drinking strong ales with the locals around Ireland.
We sipped tea and devoured scones in the village of Adare, dubbed one of the prettiest towns in Ireland. With charming thatched cottages lining its main road, we could see where the name came from.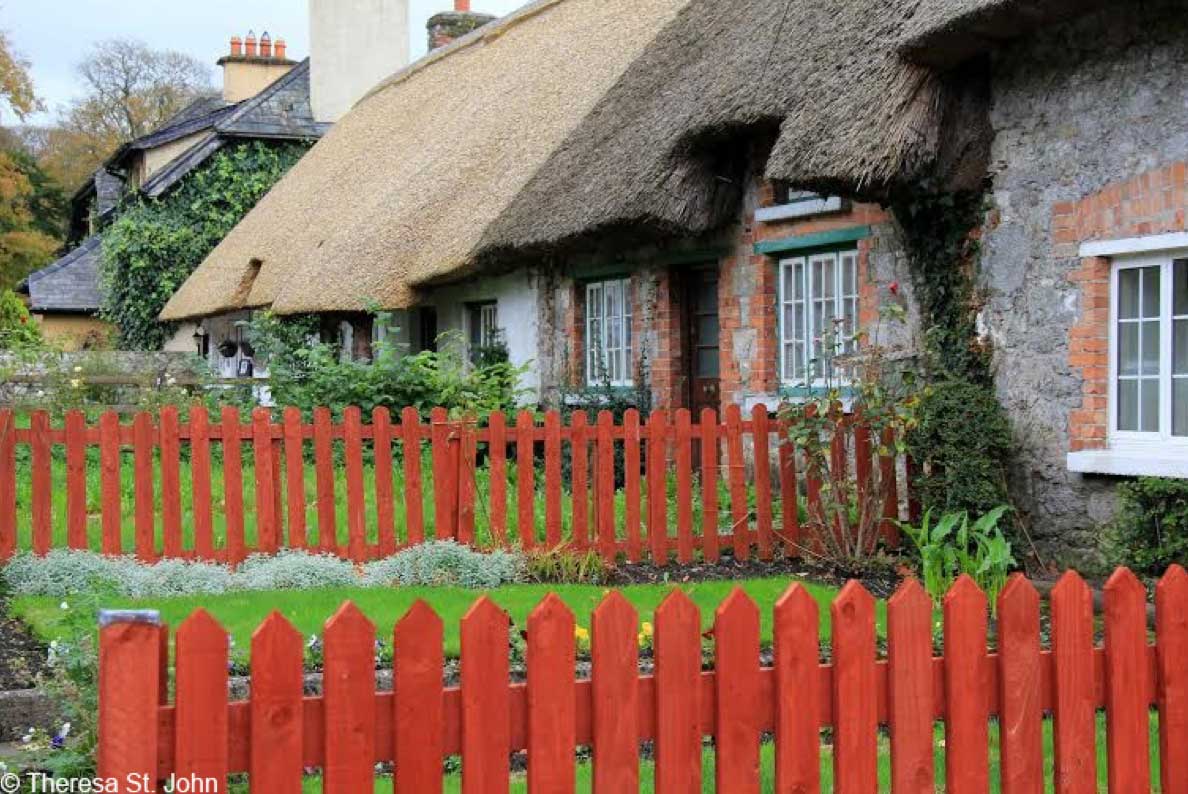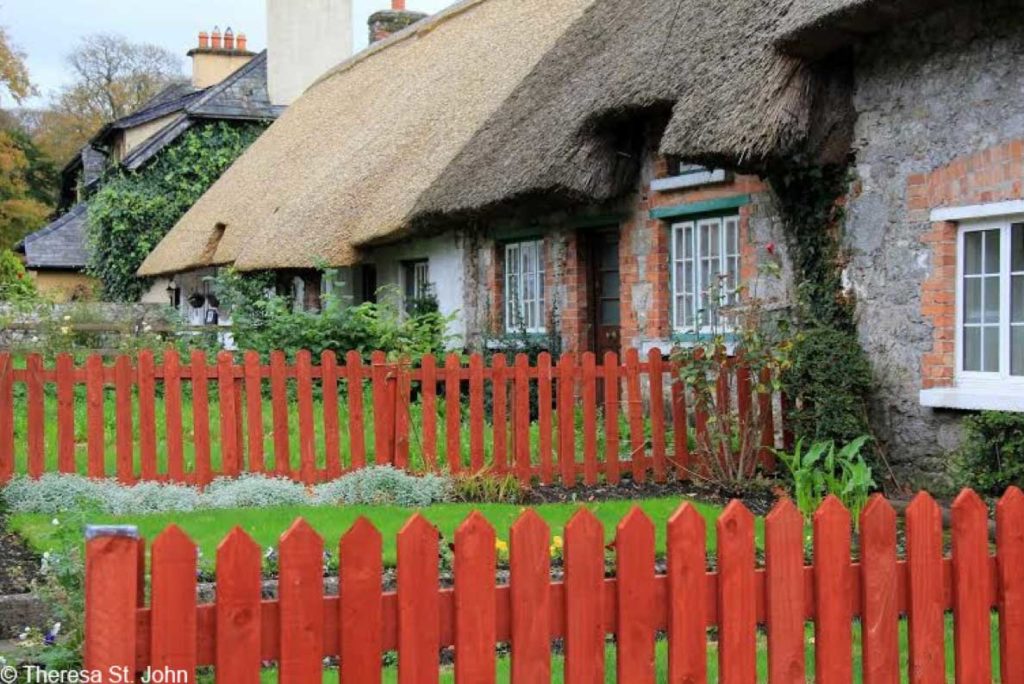 The prettiest town in Ireland and one of the most dramatic landscapes…
When we walked along the Cliffs of Moher, a majestic, natural wonder in County Clare, I'd never felt closer to heaven.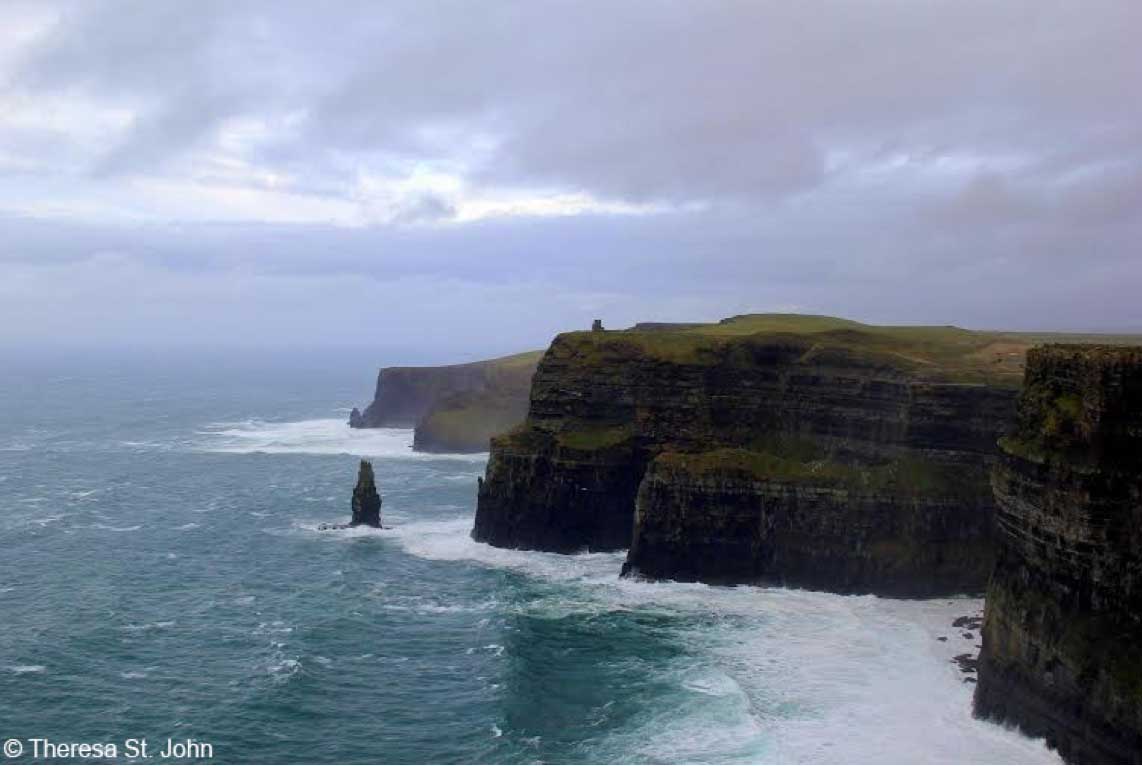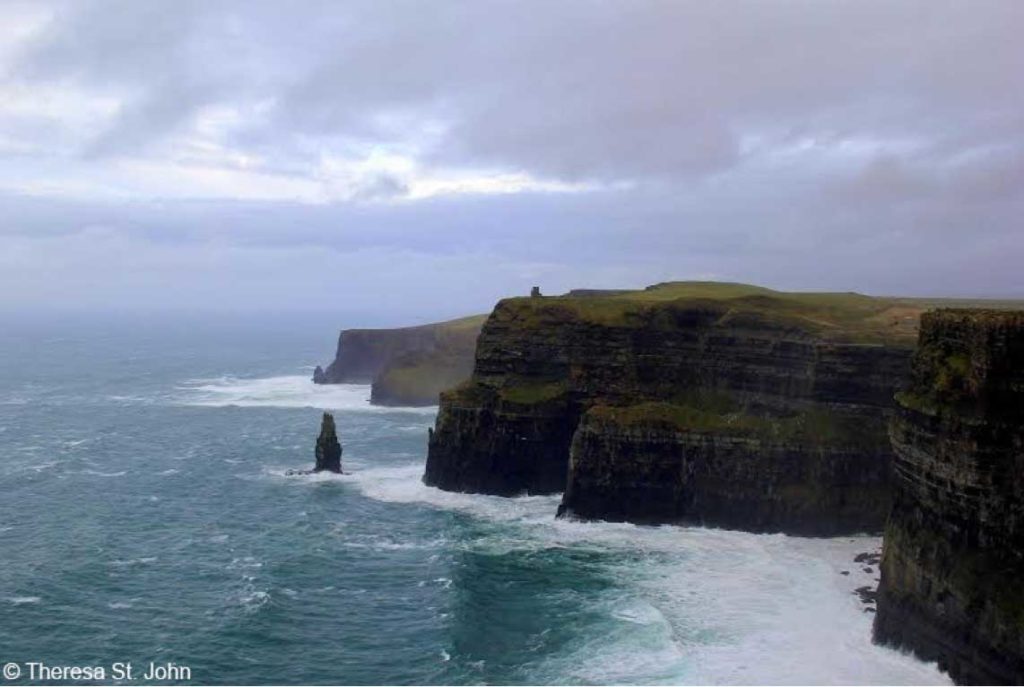 On Dublin's O'Connell Street, we saw The Spire, or the "Stiletto in the Ghetto" as the locals like to call it, a freestanding work of art that is nearly 400 feet high. And in Dublin's Writers Museum we learned about the country's literary genius and heritage. 
This is my life now, looking for the next thing to write about and photograph, the next country to visit.