Have you ever won anything? I'm not talking about a $5 scratch ticket from the local newsstand. I mean something that made you want to jump for joy and happy dance through your house so your pets thought you were a crazy human.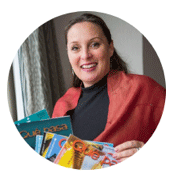 Well this month, I did. A huge first for me, I won a travel writing contest with InTravel Magazine.
And yes, when I read the email informing me I'd won, there was happy dancing as my cat looked on rolling its eyes.
Many aspiring travel writers don't think to enter contests like this. After all, you're not paid for the article you submit as an entry. But there is a lot of value to be gained by throwing your hat in the ring. Even if you don't win.
Here are four great reasons to enter a travel writing contest:
1. Cash prizes.
This is, of course, the most obvious. If you enter and win a contest, you typically win a cash prize. These prizes can be as high as $1,000 for first place—much more than you could expect as payment from even the most generous publication. Obviously, we all know there can only be one winner but many also offer second- and third-place prizes.
The prospect of these prizes is also very motivating. The chance of a windfall payday is there. Instead of thinking you are writing for free, knuckle down and put your best work forward. You may earn a substantial prize, and if not you've at least been motivated to write a killer article. Then, no matter what the outcome, you know you knocked it out of the park.
2. Another notch on your belt.
Simply put, each travel writing contest you enter is another precious byline, which equals exposure and experience. Articles written for travel writing contests count the same as any other article when compiling your portfolio. So your entry is another published article to add to your portfolio and recent clips, which helps with your pitches to editors.
3. Looks great on your resume.
No matter what your experience level is, winning a travel writing contest looks amazing on your resume. It adds automatic credibility that you know what you are doing. Even if you only have a couple of published clips under your belt.
Even if you've been writing for years, winning an award for your work makes you look more experienced and more qualified. Editors from prestigious publications are more likely to take you seriously if you have an award or two to your name.
4. Builds your writer's skill set.
Bragging rights aside, stepping out of your comfort zone and entering a travel writing contest does wonders for your writing. It builds confidence in your voice and writing style. Plus it is easy, fun, and free—making it the perfect way to hone your writing skills.
All of these benefits make travel writing contests worth entering. As writers we all need additional ways to keep writing, land bylines, and add to our resumes. Especially right now when travel is limited. Add in the chance of a whopping cash prize, and what's not to love?
Just between you and me, the biggest perk (apart from the happy dancing) was finding a fun way to get in my writer's groove. The topic choice is yours, so it can be something you're passionate about. That enthusiasm shines through in your writing and not only does it increase your chance of winning, it makes the article a joy to write.