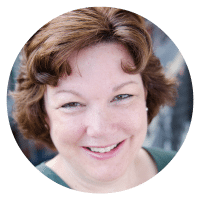 I'm that friend who wants to hear every detail of your latest vacation. Got photos? Bring them over and let me take a closer look. 
Journaling about my travels is second nature—a habit I formed during childhood. Travel writing, however, seemed to be that puzzle piece tottering on the edges of my consciousness that never quite fitted into the whole of my life. 
Everything changed when I attended Great Escape Publishing's Ultimate Travel Writer's Workshop last year. 
Before the event, I made several attempts to get started in travel writing. I completed some classes, read books about how to get started as a magazine writer, and sent a few articles to publications. I was making progress, but travel writing was still a puzzle in many ways.
The Ultimate Travel Writer's Workshop was more than a workshop, more than a seminar, and more than a networking event. 
For me, this three-day event was the catalyst for that magical moment when I became a travel writer. While in New Orleans, I rode a historic green streetcar in the Garden District, strolled along the riverbanks of the mighty Mississippi River, and sat with eager students in a French Quarter hotel classroom. With dedicated time for learning, networking, and reflection, my vantage point pivoted. 
And, I found the clarity and purpose that I needed to stretch my life forward. 
At the time, my goal was simply to achieve some published bylines. Today, I have those bylines and am striving for a reliable part-time income, using these hobbies that I already enjoy regularly —travel, photography, and writing.
Here's the thing. There's no big secret to how I created my travel-writing portfolio as a part-time freelancer. My three puzzle pieces for success are to see more, read more, and engage more.
See more: Your view and opinions are valuable and unique. Use those in your writing.
Read more: I'm reading more and thinking more than ever. I read magazines first for enjoyment, and then I read again for insights on how to improve my writing.
Engage more: Even a well-traveled destination has a new angle yet to be explored and written. Listen for those personal behind-the-scenes vignettes of what makes the destination special. Every time I talk with local experts, I learn something. Even better, I often find the hidden story to bring context to my writing.
While some puzzle pieces in life may be elusive, my decision to wholeheartedly pursue travel writing has filled many empty spaces—with words, with photos, and with lasting friendships.  It's a decision I'll never regret.