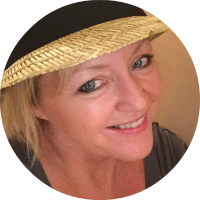 We took our places at the long wooden table inside the cozy Refuge l'Espace. The wooden walls were covered with newspapers bearing whimsical historic headlines as the welcoming aroma of hot lentil soup wafted through the air. 
Anywhere else on Earth, this little restaurant would have been unremarkable, but Refuge l'Espace sits atop a glacier surrounded by the Swiss Alps. A place to refuel and recharge for glacier hikers and skiers, this restaurant is unforgettable.
This was day four of an international luxury press trip. Around the table were travel journalists, bloggers, and photographers from New York, London, Paris, and Berlin, along with our Swiss hosts. We had just experienced an adrenaline-inducing walk across the only suspension bridge connecting two mountain peaks, followed by a 45-minute glacier hike. Our appetites were craving food—not just any food, but cheese! 
It seems unlikely that we would be so excited about cheese, given that we had been treated to multi-course meals showcasing the talents of master chefs for the past three days. 
Menus from the evening meals included entrees like a mosaic of foie gras and beef tartare, salmon trout, and filet Wellington, followed by scrumptious desserts where that legendary Swiss chocolate took center stage. 
We washed each course down with copious amounts of the very best wines Switzerland has to offer. 
Our enchanted experience had only been enhanced by the magical backdrop the tiny town of Gstaad provided—a snowy playground of the rich and famous. Yet it was cheese we craved. So when the plates of melted cheese arrived alongside roasted potatoes, we devoured every bite as if we hadn't eaten for weeks.
Our cheese nirvana continued the following morning when we were treated to the inaugural fondue sleigh experience in Gstaad. Climbing aboard a horse-drawn sleigh, we were welcomed by fondue pots filled with the creamy goodness of the finest Swiss cheese accompanied by those fabulous wines yet again. As we rolled through the snowy streets surrounded by Swiss chalets and snow-capped mountain peaks, I stopped for a moment to consider just how much I love my travel-writing life. And then I dove back into that cheese fondue. 
So how does a travel writer get on the invitation list for a trip like this one? Here are a few tips:
Start by collecting bylines or building a blog with a significant following.
If you're interested in food-themed travel, start by writing about interesting restaurants in your community and begin to build your clips.
Reach out to tourism offices in the locations that interest you, introduce yourself, and ask to be added to the mailing list for press releases.
Look for networking opportunities with destination representatives at conferences or media marketplaces.
Follow destinations on social media and interact through Twitter and Instagram platforms.
Write about the things that interest you. For this trip, the focus was luxury and food. I've written for luxury and foodie publications. As a result, the host knew I would have places to publish my articles from the trip.
Follow these tips and keep writing. Before you know it, you may find yourself sitting atop a glacier eating massive amounts of cheese. The addiction is real.