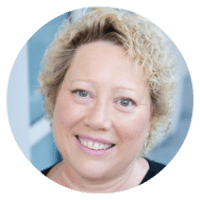 There is something delicious about writing the first words of a story. You never quite know where they'll take you. – Beatrix Potter
I love being a travel writer. 
A day on the "job" for me last week was traveling from distillery to distillery along Kentucky's Bourbon Trail, tasting and sipping bourbon and bourbon cocktails along the way. 
Discovering hidden gems and working with tourism boards and destinations to share their stories is part of the job. But it not only fulfills my passion for travel, it fulfills another passion you might not expect—helping others. 
As a travel writer, I often tell people that I have the best job in the world—I get to go to cool places, but I also get to share my stories with others, too.  I help my fellow travelers and armchair travelers by spreading the word about these destinations and that feels good.
How many times have you sat in front of your computer spending endless hours scouring the internet searching for the perfect vacation spot? I help you with that by publishing my experiences. 
Are you wondering if an all-inclusive resort in the Caribbean is really all-inclusive or if there are hidden costs? If I've been there, I know the answer to your question and I've published it online for you to find.
My husband and I spent a week on assignment in Barbados last fall, and a week in Negril, Jamaica this past spring, covering two all-inclusive resorts. 
We were wined, dined, and took excursions including zip lining through the rainforest canopy. We went snuba-ing—a mix of snorkeling and scuba diving—to experience the undersea life along the Jamaican reef. To be up close and personal with sergeant majors, clownfish, moray eels, and even a shark or two is incredible. 
We were treated to a fantastic submarine trip to see a wreck in Barbados. Seeing giant loggerhead turtles slowly and gracefully swimming, and stingrays swiftly gliding in front of the sub's windows leaves you breathless. Taking a small Hobie Cat sailboat out and skimming across the frothy white wave tops is exhilarating, too. 
And all of these experiences were so that we could delight readers with what they can expect when they visit these resorts for themselves. It's a quid pro quo for everyone: for the resorts and travel boards who host us, for the travel writer, and for the readers. 
It's not just travel that I share either. As a self-proclaimed foodie, I also get to indulge in food from all types of restaurants and eateries and write about it. 
I've eaten squid ink pasta, Kentucky hot browns, and caught my own fish and had it cooked for me. I've eaten hibiscus flower tacos and island-style grilled conch. I've indulged in meals at tiki huts on the beach and four-star restaurants. As a traveling foodie, I want to encourage people to step out of their comfort zone and try new dishes, in new destinations, or even in their own backyard.
That's the joy for me of being a travel writer. I look for the hidden delights in the ordinary and the unusual hidden in the usual. Uncovering the hidden gems of a destination and sharing them with a broad audience of readers is what being a travel writer is all about.
And you could do it, too. Maybe you've always longed to traverse the islands of the Bahamas. You can always take a cruise. But what if you could take a mail boat and visit the islands the way locals do? What if you could take a water ferry from place to place, and stay in a vacation home? 
Savoring life's journeys and sharing those experiences with others is travel writing. Travel writing can take a wide array of forms. You can write for travel websites, online publications, print publications, or even for tourism boards and public relations professionals. It doesn't matter as long as you start. 
And trust me: You never know where your travel-writing journey can and will take you!