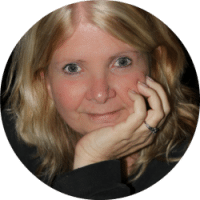 "Tell me why you should be one of the four we invite to be wined and dined here, Theresa. I'm staring at a list of 50 bloggers, vloggers, and travel writers who've also applied."
Before attending The Ultimate Travel Writer's Workshop in 2013, those words would have scared the pants off me.
How do you even answer such a blunt question?
I thought back to that first workshop where I'd gained confidence as I listened to successful travel writers tell us how they got started. Where I'd listened intently when a panel of editors told us what they were looking for… and laughed when they told us what would land a pitch in the wastebasket.
By the end of the first day, I believed it was possible to succeed. And by the time I boarded the plane after the fourth day, I knew I could make it happen.
A few years later, here I was answering the question of why I should be chosen among a list of 50 other applicants.
"That's a great question," I said. "I'm turning 60 this year and want to prove life doesn't end there. It can still be fun. I read you have a sandcastle university nearby. I'd love to come learn how to make one. I know an editor who'd love the story—I've already pitched it."
Dead silence on the other end of the phone. For about a minute.
"You want to make a sandcastle?"
"I sure do."
He promised to be in touch.
Three weeks later, I received a confirmation email inviting me to Orange Beach, Alabama, along with three other writers, where we'd spend four wonderful days exploring the area.
While applying for a media trip can be daunting, there are steps you can take to increase your chances of a "Yes." And things you should do once invited. Here are a few to consider.
When everyone else goes right, take a sharp left
Looking for a different angle to write about can set you above the crowd. Many people look for the obvious when they travel. It's your job to find the out-of-the-ordinary. Do some digging—you're sure to find a "story within the story." And it will be worth telling.
Do your homework ahead of time
Look through the area's website and Facebook page. Studying these can help pinpoint must-see attractions or events happening while you're there. Think about things that excite you and include them in your application and interview. Let the PR people know you're interested in covering specific attractions while there. Stay positive and upbeat during the entire process. Search out publications that might be interested in your stories and pitch your little heart out. The more assignments you have before the trip, the better.
Say "Yes, yes, yes"
Occasionally, upon receiving and reviewing a detailed itinerary from the CVB, you'll find something that doesn't interest you. At all. Do it anyway. Be grateful you have the opportunity to experience new places and things outside your comfort zone. And who knows, you could be pleasantly surprised. Saying "Yes" makes the CVB contact want to work with you again.
When you get home, get moving—produce great articles
It's easy to settle back into a routine once home from a trip. Everyday life routines can put our best intentions on the back burner. Travel writers can't afford to let that happen. Get busy editing photos and writing the stories you promised. You'll make the local destination management organization (DMO) or convention and visitors bureau (CVB) happy and might even secure another invite. Under-promising, over-delivering, and sending links when they go live will impress your contacts. It will prove once more that you're the "real deal." Share your experiences and impressions on social media platforms. Be sure to hashtag appropriately.
Send a simple thank you
Take the time to write a heartfelt thank you. It'll mean a lot to the folks who hosted you. One of my contacts called after she'd received my note of gratitude. "What a lost art," she said. "Receiving a note like yours confirms I'm in the right line of work."
No matter where you want to go, be enthusiastic about travel writing. You have a fantastic job! You're able to work wherever you want. Whether it's a local media trip you pursue or one across the Atlantic, approach them the same way. And when you're chosen to participate in a media trip—thank your lucky stars and enjoy every single moment.