By Noreen Kompanik in San Diego, CA
One of the "perks" of being a travel writer is access to experiences. This access comes with the job because, in order to write about a destination, we have to experience it.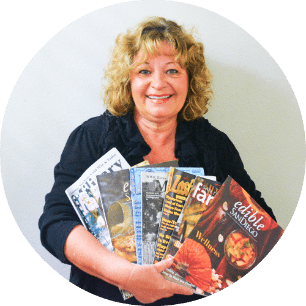 Last year, I was privileged to be invited on 26 individual and group press trips, both national and international. Among the destinations were the Dominican Republic, Turks and Caicos, Europe, Hawaii, plus several California coastal communities and wine regions.
I was hosted by five-star resorts and wined and dined by top restaurants and wineries. I sailed, kayaked, paraglided, rafted, and even got to see The Rolling Stones in concert in their final world tour from a luxury box at the historic Pasadena Rose Bowl.
My calendar for 2020 had already begun filling up with familiarization (FAM) trips, and before the COVID-19 pandemic hit, I'd already managed to land four press trips and turned down others because of scheduling conflicts. More trips were on the books to Mexico's Riviera Maya and Belize, but were canceled due to the pandemic.
There's no doubt within our travel writing community that we will all travel again. Destination reps all agree, however, that we'll likely see some changes with future hosted trips. These will include smaller groups, a more stringent selection process, and more regionally based FAMs. Some reps are already starting to throw out "feelers" to see which writers are interested in their destinations.
Here are five ways writers can position themselves to be more attractive to tourism boards when travel returns.
1. Have a strong social media presence.
Every travel writer needs to be using social media. Facebook, Instagram, Pinterest, and Twitter are the most popular platforms.
PR colleagues say the new change is that rather than looking for writers with huge followings, they are seeking those who have a solid number of followers with continuous engagement.  
2. If you can't write for a top publication…write for multiple outlets.
I guarantee that tourism boards covet freelancers who write for Forbes, AFAR, Conde Nast Traveler, and Travel + Leisure. But not all writers can immediately break into these top magazines.
I know mentioning that I write for Travel Pulse with its 4.5 million followers will likely get me the red-carpet treatment. But even before I began to write for them on a regular basis, I landed press trips by writing for multiple outlets.
Destinations are multifaceted. We can write about a luxury resort or a treehouse villa. Then there's the food angle—wine, beer, history, culture, coffee, adventure, and others. Don't limit yourself to just one topic or outlet. "The more, the merrier" works very well with destinations hosting writers.
3. Get an editorial assignment.
Though not all destinations require an assignment letter from an editor or verbal approval, if you have one, it's a definite plus. This comes when you've established a relationship with an editor or—if it's a publication you haven't worked with before—your pitch stands out from the rest.
If destinations are spending hundreds to thousands of dollars to bring you to their region, they'll want you to guarantee them a story.
4. Provide the correct writing samples.
Most tourism reps I've worked with ask for examples of previous stories. There are several reasons for this. First, they want to see that you've been published and they want to look at your writing style. Secondly, they want to read over your stories about other places you've visited.
A good trick is that when requesting a hosted stay at a resort or a particular place, share relevant clips. If you're applying for a FAM to a California coastal destination for example, it's best to include other coastal beach towns you've written about. The same goes for wine regions, eco-tourism destinations, or wellness retreats.
5. Be crystal-clear in your request.
Let's say you are interested in writing a story about New Orleans. You've identified your story angles and the publications you believe would be a good fit. You may have even landed an assignment or two.
When contacting the tourism board, it's important to be specific on what you're requesting. If your piece for example is "destination-focused" you may need a two-night stay in a historic hotel, meals, tours, and activities to cover your story angle of where to stay, play, and dine.
The more organized you come across and the clearer you are with your request, the better the chances the rep will be able to accommodate you. It's also good to keep in mind that most destinations will not host writers during their most popular tourist seasons.
Remember that we will travel again, and destinations will once again welcome writers. Bottom line is they need us to tell their stories. Meanwhile, there's no better time to train, sharpen your skills, and make preparations to explore the magnificent world we live in. When things open up, you can hit the deck running.