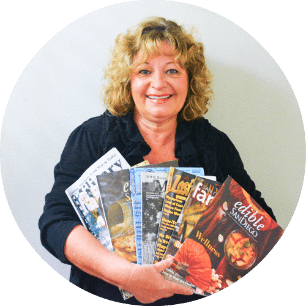 As a travel writer, I get to visit some dreamy destinations. Just in the past year, I've been to the Hawaiian Islands, the Caribbean, Mexico's Riviera Maya, Italy, the Greek Islands, and Croatia.
As much as I love traveling to these far-and-away places, I have to admit that writing about my hometown of San Diego is one of my favorites.
Here's why:
My hometown is someone else's destination.
Vacationers flock to San Diego for its picture-perfect weather, miles of white sandy beaches, and world-famous attractions. So, when I pitch a story about my hometown, publications are well aware that the destination is a huge draw for their readers.
But this can be true for just about any destination. Even small-town America has a unique story to tell—and the best one to tell it is the person who lives there and knows it best.
I get to know more of my hometown.
Once I became a travel writer, I began to pay better attention to what was happening in my locale—the opening of a new chef-driven sustainable restaurant, an urban winery, or a festival that I'd never before thought to attend. These are all topics that can be turned into published stories.
Getting out there exploring and finding something new is fascinating and fun, and putting on the journalist hat often leads to discovering the story within the story that editors and their readers love. An overnight stay at a historic oceanfront hotel recently resulted in a return invitation on the house that yielded multiple published stories. The possibilities are truly endless.
Seasonal writing is much easier.
Editors like seasonal stories. What cool activities are coming up in your hometown?
This could include a springtime flower festival, the best summertime beaches, a yearly spectacle like Comic-Con, autumn apple-picking and grape harvesting, and holiday boat parades.
Hometown writing allows you to be more familiar with these events. And, it's certainly easier to attend these activities and get the inside scoop when you happen to live in the area.
I don't have to hop on a plane for every story.
I love to travel and don't mind flying to get to a favorite destination—but I definitely don't want to do it all the time. That's where writing local is so easy and convenient.
Local to me isn't just limited to San Diego. To me, local means somewhere I can drive in a couple of hours. That opens up the world of opportunities for me. I can write about other coastal California towns, historic villages, artistic mountain hamlets, or painted deserts. I can do this in a day trip, an overnight or even a weekend stay.
Writing local sharpens creativity.
Writing about hometown venues can present a unique challenge when covering familiar territory. The benefit, however, is that you learn to tell the story in exciting new ways with different angles and new descriptive language.
San Diego, for example, is a perfect destination for family vacations, winter escapes, outdoor enthusiasts, and even those fascinated with military and nautical history. I've written stories on all of these and honed my craft coming up with creative new ways to paint these pictures for various publications' readers.
No matter how much I travel to new and exotic destinations, I always know that when I return home, I can always find plenty to write about in my own backyard.
As actor and director Joel Vetsch once said, "It's my hometown but it's also a great town. There's a lot of stories here when you peel back the layers."