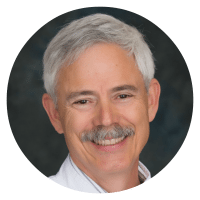 Back in the 1990s, I was spoiled with luxury. You see, I was a real estate investor, and I got hooked on going to places like New Zealand, Europe, Central America, and South America looking for—and sometimes buying—investment real estate.
But then the real estate bubble popped and skimmed the cream off the top of my portfolio from 2008 to 2011. I wondered how I'd ever maintain the life of luxury I'd grown accustomed to.
So I started travel writing.
After attending the Ultimate Travel Writer's Workshop in Denver, I followed other writers' success stories on our Facebook group. And it seems that the writers who take great photos receive better pay and land more assignments. Like good food and wine, travel writing and quality photography pair well together.
Although I wanted to learn the ins and outs of photography and open up more opportunities to sell photos, I'd been too wrapped up in mastering travel writing to make the time.
Then I got the email about the Ultimate Photographer's Workshop 2018 in Baltimore. With the workshop being held in my hometown, I no longer had an excuse that the event required extensive travel time to attend.
Knowing that Great Escape's Denver Workshop had exceptional educational materials, speakers, and post-event support, I knew it was time to try photography.
Travel writing and photography are two ways I can work well into my 70s and possibly 80s. All I need are the experts to show me how to take better photos and sell photos in various markets. Photography sales offer excellent prospects for passive income—an excellent way of making money long after the initial work has been done. Increasing your passive income is a great way to retire well.
Some of my fellow travel writers have been to a GEP Ultimate Photographer's Workshop and have had excellent results. Many of these writers have been published in high-paying magazines because of the quality photos they include with their articles. In addition to more published articles, they also have sold stock photos, fine-art photos, and even wedding photography. With all the success these past graduates have had, it was an easy choice to attend this year's offering in my hometown.
I look forward to meeting you all in Baltimore as we learn how to earn from photography.