Being born and raised in a city that struggled to keep its factory doors open and the street gangs at bay, I knew my destiny was to leave for greater things in the outdoors. On my travels across the country working in the print industry, I always found the time to experience the wilderness, far away from the suburbs and city streets that used to be home.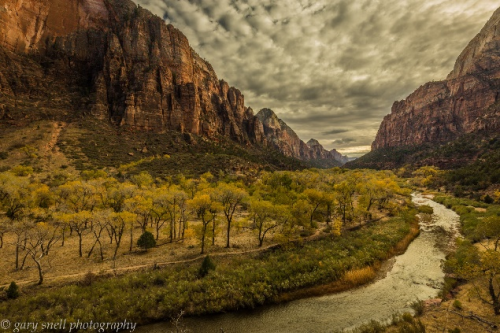 I'd spend my time hiking, kayaking, and camping—always with my camera at hand. I loved to capture the moment and save the memories to look back on. 
Even as an inexperienced photographer, I soon began to realize that there is magic in the light during both sunrise and sunset. The light created by the heavens casts blue, red, yellow, and orange colors upon the landscape, creating beauty and inspiration for photographers. 
These magical hours of light are the moments I try to capture on my way to becoming a professional landscape photographer, so I can share my visions of the world with others.
As my passion to create artistic beauty in photographs grew, I also knew I wanted to make this my final path in life—to leave the long work weeks behind, to continue to travel to new destinations abroad, and to generate an income from my passion. 
It's not an easy task, and I knew I needed help to fully master the digital camera and choose the proper lens to achieve the ultimate composition, depth of field, and exposure. 
As I began to investigate photography schools, online courses, and even YouTube instructional videos, it was a single email in my inbox that changed everything… 
A message from Great Escape Publishing, offering courses on how to generate spare income from photographs, as well as travel writing. 
They offered personalized instruction from professional photographers on how to master composition, shutter speed, proper exposure, and finding new markets to sell my photographs. I jumped all over it and never looked back. 
In April 2017, I attended The Ultimate Photographer's Workshop in San Diego and got to meet  some of the best, most generous photographers and travel writers today. 
I knew as I met and listened to their experiences on how to become a successful photographer and how to market my photographs that my confidence and passion were growing into a feeling that would change the course of my life forever. 
In the past 11 months, I've created a new business… I have photographs selling in a local art gallery and at art fairs… I have set up a website with Fine Art America… and I'm moving forward with new marketing ventures to sell my landscape photos as fine art—which is what I always wanted to do but just didn't know how.
Through the lens, my path is now clear.