Food photography, street photography, travel photography. No matter what style of photography you love, you can take saleable shots with just your smartphone.
I'm not kidding. Portable, light, and maneuverable, smartphones excel at nearly every type of photography. If you play to your smartphone's strengths, you can earn from anywhere, and it takes just a fraction of the time without a tripod to set up. It's easy and convenient—I mean, when was the last time you weren't carrying your phone?
Yet the smartphone versus fancy camera debate continues, so below I'll dispel a common smartphone photography myth you may have heard in the past…
The myth? "Photos produced by smartphones aren't good enough for publication."
Wrong.
I'm a travel writer and mine are published all the time, all over the world.
In fact, about 80% of the images sold with my articles are from my smartphone.
They are published on web pages, e-zine editions of publications, and in print magazines.
Let me give you an example.
I took this photo with my iPhone 7 about a year and a half ago:
Because my phone is so light and maneuverable, it was easy to get in close as soon as the beekeeper lifted the roof off the hive. Editors love this photo, and so far, it has earned me over $1,000.
Not only was this image published in the top two beekeeping magazines in the U.S., but it also landed me multi-page features: One was a four-page spread, and the other was a two-article feature over two months. That is three paydays from just one photo.
But it doesn't stop there: it's also been published internationally. It was featured in the top beekeeping magazine in Australasia (covering Australia and the Asian Pacific).
Do you see what I mean when I say that smartphones produce saleable images? They are good enough for stock sites, print magazines, and online publications.
The beauty of smartphone photography is that with just a little practice you can start earning—and this isn't an exaggeration.
Let me share another example. This image sold within an hour of being loaded on a stock site:
Capturing this shot was as simple as walking out into the garden after a rainstorm and clicking. I came back inside, loaded it onto a stock site, and bingo: Within an hour there was a notification of sale.
You can start with your smartphone right now. Literally. If you are passionate about photography, you don't need any fancy equipment. Just grab your phone and walk out the door.
Let me end with this for you to think about: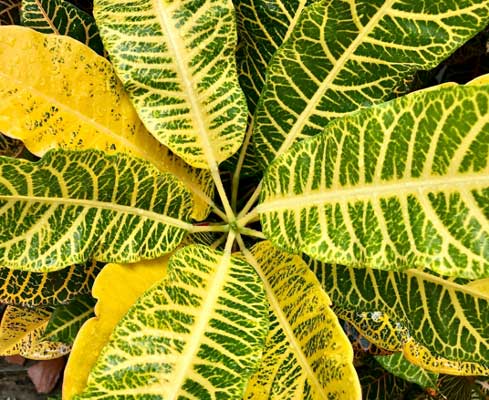 The profit from your smartphone photography can help you live your dream life.
People say I'm a free spirit. A fun-loving, laidback soul with a ready smile and bubbly personality. I am—now. That's the biggest blessing of living my dream life in the Caribbean, and it's all thanks to photography.
It played a big part in helping me achieve this dream.
Photography gives me freedom, what I treasure above all else. The kind of freedom that allows me to write this while relaxing with a giant a cup of tea and my feet up on my balcony.  
It can give you the same freedom, the freedom to make money doing what you love. For example, if you love cooking, pick up your smartphone and take photos of the kitchen scenes, cooking process, and the finished baked goods and load them onto stock sites.
It's as easy as that. Now you're earning a second income. Keep it up and the sky is the limit. Your smartphone can help you live your dream life with the style of photography you are passionate about.