Living in Buenos Aires last month, I wanted to take some iconic "tango" shots for my stock photo portfolios. It's not hard to find tango dancers in Buenos Aires… just go to the main tourist areas and listen for accordion music.
But when I found one, I was a nervous to ask her if she'd meet me at sunrise in a seedy neighborhood and sign a model release.
As I stumbled over my broken Spanish, sweating in the summer heat, I could tell she was sizing me up, deciding whether it would be worth it. She wasn't sure why I wanted to meet so early in the morning. But she came around… and I'm soooo glad!
I just uploaded a bunch of photos from our shoot, and they're already selling!
Meet Deniz. Turns out, she's actually Turkish (and spoke English all along). Back in Istanbul, she fell in love with tango and decided to move to Argentina, where she could build her life around the passionate dance.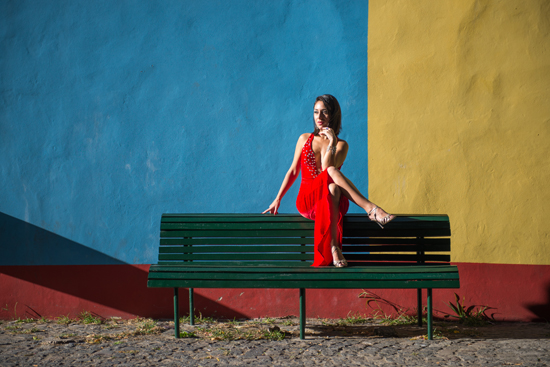 Camera: Nikon D600
Lens: Nikon 24-70 2.8 (shot at 70mm)
Shutter speed: 1/3200
Aperture: f/2.8
ISO: 200
(Note: I didn't need to shoot this at f/2.8. It would have been better to shoot it at around f/8, to make sure everything in the image was sharp – especially considering the super-fast shutter speed.)
Here are some other photos from the session that have already sold: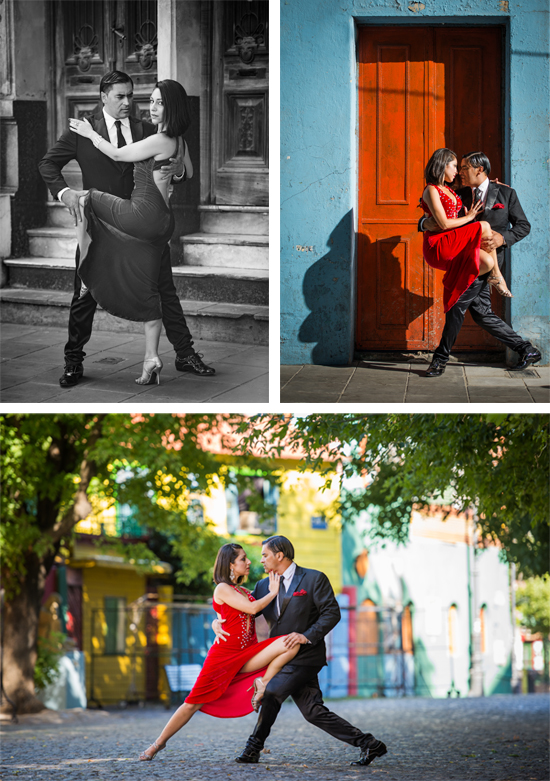 If you'd like to photograph people for stock while you travel, here's what to do…
1. Scout your location. I wanted an iconic backdrop for my images, so I chose the "La Boca" neighborhood, which is very well-known and recognizable. But it's also overrun with tourists! I took a walk around in the main tourist times… then checked weather and sunrise/sunset times… and decided to go back at sunrise, when the light would be better and no one would be there.
2. Download a model release app. That way, you don't have to carry around model releases and your models can simply sign with their finger. Super easy. I use Easy Release. (Get it here on iTunes or in the Google Play store.)
3. Make a deal. Decide on payment, location, time, length of shoot, and have them agree to sign a model release before you meet for the shoot. I paid Deniz and her partner, Morocho, $100 each for two hours of shoot time. You might be able to work a trade and pay in photographs – but not everyone needs or can use them. It just depends.
4. Show up ready. Prep your gear the night before, think over your ideas, and picture how the shoot will go. Mentally prepare for the light conditions and anything else you might encounter.
5. Shoot! Even if you don't feel completely ready… even if you're a little scared, like I was, give it your best shot. Slow down. Take your time.
We're working on putting together a workshop in Buenos Aires in the coming year, so stay tuned…
In the meantime, get hands-on practice shooting with feedback on your shots, plus Lightroom lessons, every month with Breakfast Stock Club Premium! It's that perfect kick in the pants to get you out shooting, and consistently creating photos you can sell. Try it out here!