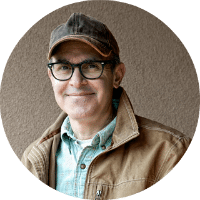 Stock photography is an excellent launch pad for your photo career. It allows you to build an image portfolio at your own pace, and you have the freedom to take pictures of whatever you enjoy photographing—such as people, landscapes, or architecture—without having to deal with editors or being on assignment.
And because stock agencies take care of the marketing, licensing, and billing, you have more time to be out taking more pictures, having fun, and honing your craft.
But aside from being a great way to learn and improve your photography, shooting stock really pays off… and I have the numbers to prove it.
Although I instinctively know that having more images for sale means I make more money, I was curious about the technical data that my stock agency (Alamy) regularly shares with its photographers. So, I asked Padró Images' resident genius, my wife, Cathy (an engineer and data aficionado).
According to Cathy, "Adding images to your stock agency pays dividends. Your revenue is a function of the square of the number of images for sale."
Huh?  I asked if she could say that in English. She obliged: "With every doubling of your images on sale with Alamy, you have seen a quadrupling of your revenue." 
I like the sound of that! It's a great feeling to know that your uploading efforts pay off.
I then asked Cathy if she could prepare a chart to illustrate her point. Here's what she produced: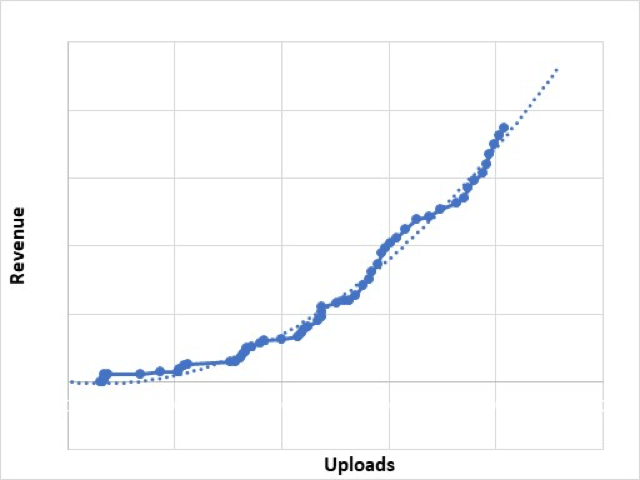 As you can see, my sales started out pretty slow, but as I continued to upload images, they took off. According to Cathy, my first Alamy sale came when I had uploaded about 500 photos to the site.
Many beginner photographers expect to make sales after uploading only a handful of images. Those sales will happen—and in spades—if you just keep uploading!
Admittedly, these findings are based on my own personal experience and should be interpreted accordingly. You should also keep in mind that the number of uploaded images is only one of many variables that will determine how much money you make. Producing a variety of high-quality images, among other factors, will also have a strong effect on your sales. 
However, the bottom line is that you should get out there right now and start shooting!