Jordan took a little piece of my heart last week.
If you've been a reader for a long time, you know that Tanzania ranks at the very top of my list of places to see. But Jordan—and the way I saw it last week through humanitarian photographer Joe Sindorf's eyes—might just beat it.
It has everything from amazing tombs carved into rocks long before the time of Christ… to delicious food and desert landscapes that feel like the surface of the moon. Here we are, exploring it by camel: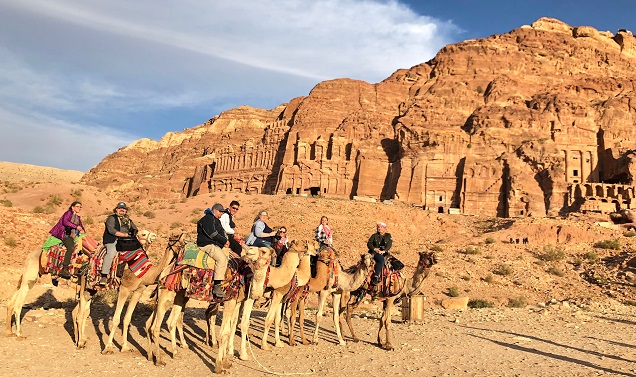 On one particular day, I struck up a conversation with a camel owner in front of the famous Petra Treasury, and he invited me and our group back to his cave.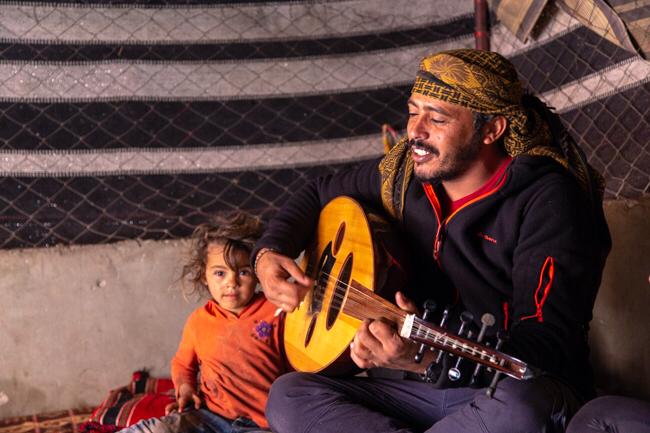 He could live in an apartment in a nearby village, he explained. "But why?" In the caves he can wake up to breathtaking landscapes every day. His life can be simple. And in the caves, he's encouraged to get outside and meet tourists to practice his English. "In an apartment, I'll just watch TV," he said.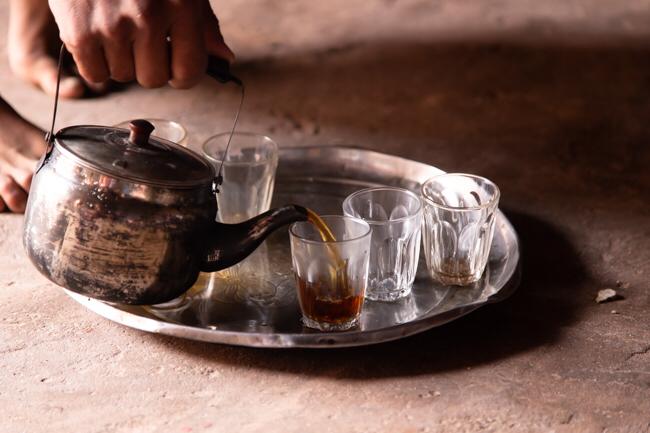 In that moment I wondered if I, too, could live this way. Could I live in a cave if it meant waking up to breathtaking beauty every day? Could I raise my kids here and teach them English and math through life experiences rather than through worksheets handed out at traditional school? Could we live off very simple meals like bread and tea with cooked meat and fish?
And the answer is no. At least not for me. But how great is it that I get to visit these places and contemplate these things?
If you haven't taken the time to re-evaluate your year yet, please do.
Was it everything you wanted? Did you accomplish what you set out to create?
If life is a book, my friend used to say, why did you put this chapter here? And what will you put next?
I hope your next chapter includes a way to get out more. See more. Do more.
You can afford more and have more unique experiences when you combine it with travel writing and photography. And, at our upcoming workshop in St. Louis this spring, you can delve in deep to both along with video and see how it's done.
It's for beginners who need to know where to start. And for pros who are looking for new ideas.
We have a new roster of instructors coming. And fun new ways our members are making an income with their pictures and stories.