When I first heard of stock photography – and how it could be an easy way to sell my photos while I'm out doing other things – I was excited. But, like most people I hear from, I hesitated to start for an entire year.
This happens to all of us. You have the best of intentions, and then… even though it's what you want to do… you put it off. A week becomes a month becomes a year.
That's why I started Breakfast Stock Club — to create a supportive group to help people get started selling their photos right away. To motivate you to stop procrastinating and start making your dreams happen!
Breakfast Stock Club member Kristi Beers-Mason wrote in with a similar story to mine… and to many readers here.
Life got busy and she wasn't making much progress on her photography goals… until just recently. Now she's off and running and nothing can stop her.
Here's how she got started, below…
Getting Started With Stock Photography
Interview with stock photographer, Kristi Beers-Mason
Kristi, how did you get started in photography, and what do you love about it?
I always loved looking at the family photo album but it was when I was given a point-and-shoot camera as a gift at 15 years old that I really got excited. Film was expensive to develop at the time, so I wanted every picture I photographed to be "wanted." I love to take pictures of the natural beauty in the world from different angles that a lot of people don't take the time to notice.
What is it about stock photography, specifically, that attracted you?
I read about stock photography a few years back in a women's magazine. It intrigued me but I talked myself out of learning more about it. And then I found the Great Escape Publishing e-letter two years ago. I liked the idea of my images reaching a larger audience, and also the passive income aspect of stock photography.
You got involved in our programs two years ago, but life got in the way and you're just starting in stock now. What motivated you to finally get going?
Lol. I got motivated about earning extra money… and finally admitted it's time for me to do what I want to do, so stop procrastinating already. Don't get me wrong, I did pursue photography (baby, engagement, wedding, anniversary pictures) back in the late 90's with film but now after a few start/stops I'm finding digital to be so much easier to work with.
How's it going so far?
Let's see, I started back at the end of October. I was accepted at Bigstock (23 approvals), Dreamstime (20 approvals, 3 pending) and I was just recently accepted at CanStock (5 pending).
Any lessons you've learned in getting started that you'd like to share with readers?
Any information from Great Escape Publishing is helpful and valuable. Just because one photograph is rejected at one stock site doesn't mean it'll be rejected at any other sites.
And… JUST DO IT!! Ignore the fear and just do it. The feeling I got when I received my first approval was absolutely amazing. I felt a real sense of accomplishment when a professional photo site said my pictures are good enough to sell.
What's your number one stock photo goal right now?
My current goal is to submit 50 photos for acceptance this month.
Can you share your top three favorite photos you've had accepted into an agency?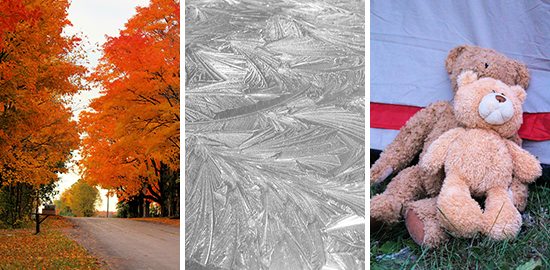 A big congratulations to Kristi! No matter how long you've waited, it's never too late to start making your photo goals happen. You just have to begin, one step at a time.
As we approach a new year, let's start thinking about what we want and how we're going to get it this year.