Selling photos as stock is fun, because you don't have to do any selling or marketing. You upload your photos to agencies. They sell them for you. Then they cut you a check.
I love it, because it allows me to go do other things while my photos are selling.
Bonnie, here, again, coming to you after our Stock Photo Expedition in the South of France with stock photo superstar Lise Gagne.
While you don't have to do the selling with stock, you can boost your sales by following current stock photo trends like… SELFIES!
Selfies can sell well as stock. But phone photos are a lot lower quality than camera photos. So, Lise showed us how to fake a selfie by taking a photo of someone while they hold their hands up to your lens.
Here's what it looks like from the outside: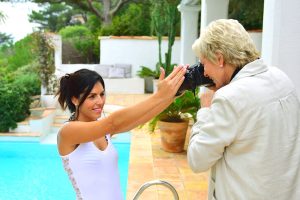 And here's the result: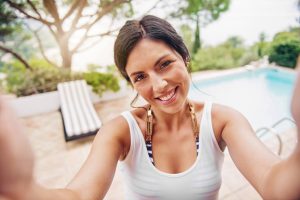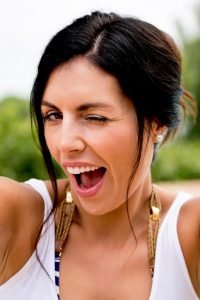 Another current trend in stock photography is "reality."
Instead of fake-looking studio shots, photo buyers want photos of people doing real things.
So we set up shoots to look like our models were working from home, vacationing, enjoying a cup of coffee, and taking in the view.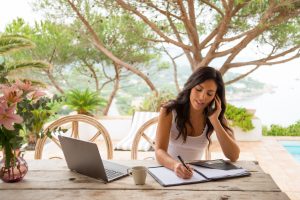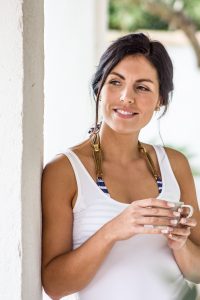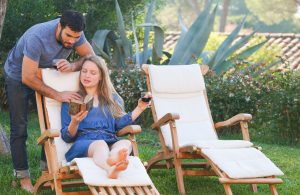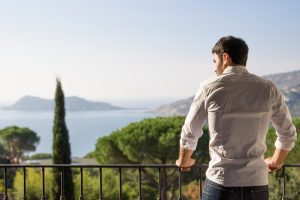 Keeping up on trends and making sure the people in your photos look like they're doing something "real" will help you sell more stock photos in the long-run.