Anytime you have a recognizable person in a photo that you want to sell as stock, you need a model release… UNLESS you plan to sell the photo as "editorial use only."
That includes:
Crowds of hundreds of people
People in foreign countries and who don't speak English
People in old photos
Even when you can only see someone's back
The rule of thumb is: If someone could recognize his/herself in a photo – even by the clothes they're wearing, the situation they're in, their tattoos, etc. – you need a release.
It sounds intimidating, but it's really as simple as:
Step 1: Download and print a release form. Most agencies offer a PDF release form available on their site, and Breakfast Stock Club Premium members have a general model release they can download from their member page.
Step 2: Ask your model to sign it. You will also need to sign it, and have a third person sign as a witness.
Step 3: When you upload images to your agencies, select the option to include a model release.
And that's it! If you take care of this one extra detail, you'll open up a world of possibility when it comes to stock photography.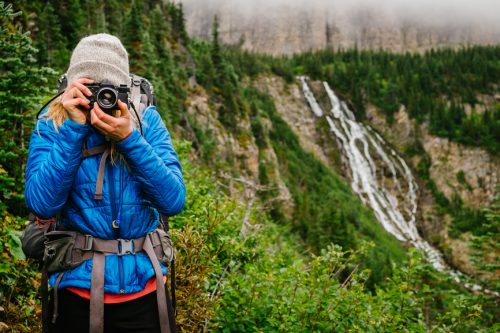 Here's my top tips for working with model releases:
Start with people you know! Friends, relatives, coworkers… anyone who would be willing to trade some photos of themselves for signed model releases. Oh and "people you know" can include you, too! Self-portraits are a great way to get a signed model release.

If you aren't sure, get a release. If you have people in your images, especially if they are at all recognizable, get a release. Even if their face isn't visible, you should still get a release. If you aren't sure whether they are recognizable, err on the side of getting a release.
Get it done. Don't wait to get a signed release. It's best to get it handled and out of the way before you even start photographing the person, if possible.
Bring extras. Carry some spare blank release forms in your camera bag. This way, you'll always have one handy if you need it.
Ask the parents. If your photo includes kids under the age of 18, be sure to get their parent or guardian to sign the release for them.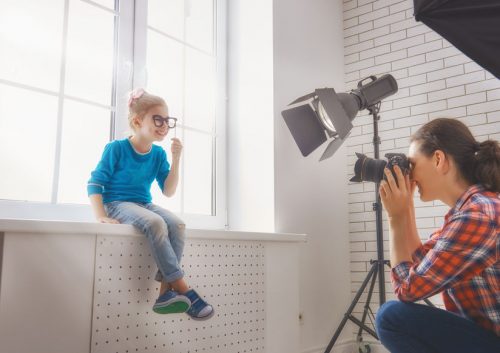 Bonus Tip: Get the "Easy Release" phone app. It allows your model to fill out and sign the release right on your phone. They simply sign with their finger. It's accepted at most agencies, and it goes with you everywhere. Super easy.
Try it this week! Find a friend or family member that is willing to have their photo taken and ask them to sign a release. Be sure to explain your intent to sell it for commercial use. You want to make sure that people understand what they are signing.
Next week, we'll talk about property releases, so stay tuned!