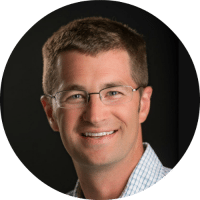 When I started taking pictures at 12 years old, I never really thought about how photography would impact my daily life. All I thought about at the time was how much I loved creating images with that old Argus C3 camera that I bought at a garage sale. 
I thoroughly enjoyed the process of composing images in my viewfinder and then seeing the resulting prints a few days later. The process of trial and error was exciting, and I loved the learning process. 
As I grew older, I never lost the desire to shoot photos, but the practical side of me "knew" that I couldn't earn my keep as a full-time photographer. 
So I went to college, got my degree, and worked in corporate America as an engineer and a production manager in the semiconductor industry. I loved those years in corporate, and I wouldn't trade them for the world, but I always felt like my efforts were for a big multinational corporation, rather than for something that really resonated in my heart. 
I resigned from my successful corporate career in 2004 to follow my dream of being a self-employed businessman. 
I started a couple of small businesses, but it was professional photography that ended up being most successful and rewarding for me. 
Now, years later, as a professional photographer, I'm grateful that photography allows me to live a life that is focused on family, relationships, and creativity. It has taken a lot of work to get here, but it is possible to follow your dreams and simultaneously support a family.
My photography business, Visual Adventures, has given me the freedom to work whenever or wherever I want. I love the flexibility that photography affords. I shoot all kinds of subjects, from architecture to people to construction to travel. 
I have also written 10 books on photography over the years. I run photo workshops all around the world—sometimes even for Great Escape—and I teach on a variety of digital and live platforms. 
I'm married and have high-school-aged kids, so being able to schedule my business life so that it fits with their lives is a great blessing. The flexibility of my photography business allows me to be fully present and active as they participate in cross-country meets, soccer games, band concerts, dentist appointments, and mission trips. 
Getting started in photography is very easy, and I encourage everyone interested in the craft to create pictures every single day. 
Over time, you'll build your experience and gain the confidence to start charging for your services. 
As long as you are committed to excellence and continuous learning, I guarantee you'll get better over time. Hold yourself to a high standard and produce the highest-quality work you possibly can. Look at what other successful photographers in the industry are doing, and don't let up until you can create images at that same level or until you can provide something that no one else can. 
Being a working photographer obviously requires not only skill behind the camera, but also skill in the office doing marketing, making business connections, processing images, delivering files, etc. 
In the old days, you had to do all of this from a fixed location. Now you can work and do almost all of this with a laptop computer, a digital camera, and an internet connection. 
Never before in history has it been easier for a photographer to set up a freelance business.