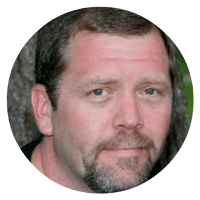 Looking back on my childhood full of vacation photos, I never thought photography would be my future.
I've taken many photographs in my lifetime, along with collecting minerals, fossils, gemstones, and mini bottles. In 2015, I thought it was time I shared my passion and my collections with the world via pictorial/coffee table books, but my photography was less than par for my lofty goals. 
I have been able to capture beautiful images all through my life, but I never knew "how or why" the image was good. So, while searching for online courses to improve my photography skills, I found Great Escape Publishing. I signed up for their online photography courses and boy did I learn a lot.
I was an "ISO-Who? Aperture-What?" kind of guy. GEP opened an entire world of knowledge for me, and I sucked it up like the driest sponge you ever saw. 
Then, I heard about the Ultimate Photography Workshop in 2016, where I could get the insights of professional photographers, learn advanced techniques, and ask questions in person! I attended, and I learned so much that my head was swimming. I also made some great lifelong friends. 
I began to have some success with stock agencies, head shots, property shots, church directories, etc. Then I heard about the Storm Chasing expedition in Tucson and I knew I had to go. 
This event was a life-changer for me. I finally realized I can take beautiful photographs that will sell. But this was so much more than just a photography expedition: this was magical. A bond of family was created in this group and we all still talk to this day, sharing ideas and helping one another along our journeys in life. 
During the trip, we went to a historic mission, old town Tucson, Saguaro National Park, and Pima Air & Space Museum. We also went storm chasing in the desert, and tried night photography with a telescope and light painting. 
After returning home with my life batteries fully charged, I began to contact art galleries and show off my photographs from the trip. I got accepted by two galleries and started selling my work. 
I then heard about the Northern Lights expedition to Alaska. That has been a bucket-list item for me, so I had to go and GEP did not disappoint. 
The lights were fantastic, the group was stellar, and the staff was outstanding. We rode on a dog sled, hiked in the wilderness, went to an ice bar, took facility tours, and most importantly had a chance to bond and network with like-minded individuals.  
After hearing of my success, Lori Allen asked me to be on the Success Panel for the 2017 Ultimate Photography Workshop. Overwhelmed and honored, I immediately said "YES!". 
I had the thought in my head that I would go to be a part of the Success Panel and spend the rest of the time going to some of the courses and sightseeing. Well, my head was swimming again in no time—I was able to learn even more than I did at the first workshop, even though I thought that to be impossible.
But GEP did it again—just crammed my noggin full of knowledge and then sent me home full of ideas on how to sell my photographs, and the passion to create more. 
I've been asked to join this year's Success Panel, and I've had others ask me "Why would you go again?" It's simple: every time I go to an Ultimate Photography Workshop, I leave pumped up and full of ideas… and while I'm there, I make great friends and just plain have fun!