Some of our most successful Breakfast Stock Club members have a few things in common:
They keep their cameras handy
They photograph interesting subjects that have many potential uses
They nail their keywords
Here's a story where these three things really come together.
Let me turn it over to BSC member, Lisa Top, to share some thoughts behind a few of her top selling images.
Seizing The Moment
By Stock Photographer Lisa Top
It was a nice calm day in the Sunshine State, but all was not as it seemed. Stores were filled with people and running short on supplies.
Meanwhile, the news was blasting stories of evacuation orders.
Not too far away, Hurricane Matthew was working its way closer. A category 5 storm, with winds of 160 mph.
A year earlier, I was walking through the beaches of Hollywood, FL on my way to get pizza on a very windy day. I just happened to snap some pictures of the palm treesleaning in the wind. Thinking they might be useful to someone, I uploaded them to my stock agencies, being sure to keyword with terms like windy, storm, tropical, hurricane, Florida, etc.
As a stock photographer you never know which photos will sell and which won't, but it's always worth giving it a shot.
I lived through Hurricane Andrew years before and know the damage that storms like this are capable of. I wouldn't wish that on anyone and I would never want to capitalize from someone else's tragedy, but during Hurricane Matthew, the image below skyrocketed in views and in downloads.
This image is now my top seller. Within the week that Hurricane Matthew became a threat and landed on shore, this photo got 164+ views and 45 downloads.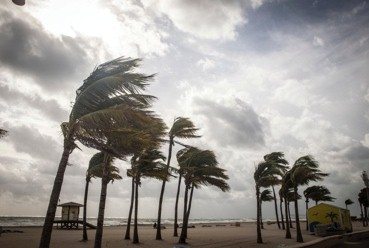 This next photo also got a good amount of hits and sales during that time.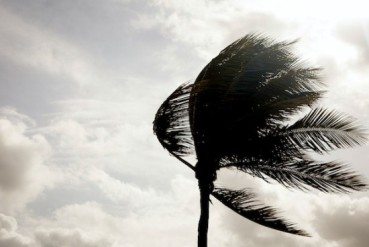 My other top seller is, surprisingly, a photo of termite poop. I didn't think it would sell at the time, but it has and I've seen it on several websites. It also has become one of my top sellers in stock.  It's really neat seeing one of your photos on an advertisement or news website.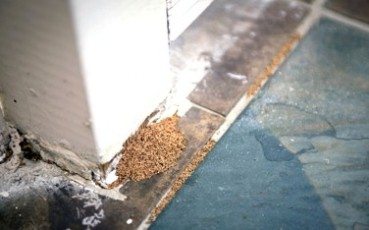 My big takeaway from all of this is: when adding keywords, don't just pay attention to what is in the image. Think about the businesses that may want to use the picture, and the many uses it may have. Ask yourself what keywords they might search for.
Also consider what feeling or emotion your image conveys. Maybe ask friends and relatives what they think of when they see it. Since they weren't there when you took it, they may get a completely different feel without the background knowledge of the photo. Remember that conceptual images that reach people emotionally can also be big sellers.
Let your imagination run wild – even on your everyday pizza run – and you might get some interesting photos that are useful for your client AND bring some money in for you.