If you're like me then you probably think that every photo you take is gold. 
In reality, though, they may not be. So, choosing the right photo to submit with your articles can be time-consuming as you try to whittle it down to the "right one"… or three. 
How do you choose?
Well, I've stumbled across a neat little trick to guide you in the right direction. It's a game. A photography game called Guru Shots.
It is quick, fun and free. It also has the added bonus of letting you know straight away if that shot you think is gold, is your shining beacon of photography, or if it's a dud. 
Why is this important? Because editors are people too.
If the shot you submitted in the game is liked by most people and skyrockets to "All Star" (the highest level) then it's a good bet that an editor will like it too. This helps you build confidence submitting photos with your articles and putting your best shot forward.
I warn you though, it is addictive…and brutally honest.
Some photos I love and would have submitted to an editor in a heartbeat just didn't do that well. Whereas others that I don't think are anything special skyrocket to the top.
It has clarified a lot and taught me about what makes a great photo that people love.
Let me give you an example: there's nothing special about a basket of maize right? But this photo I took quickly walking through a Central American market has had a phenomenal response.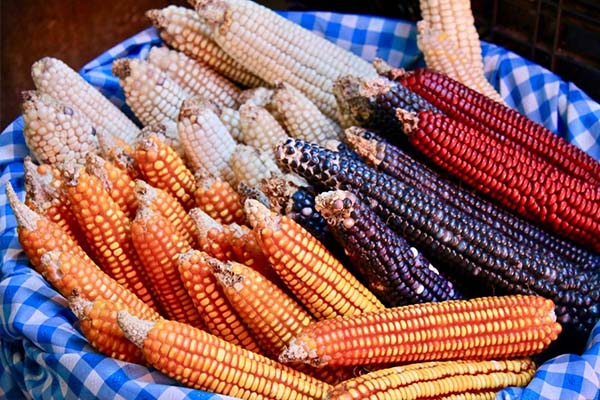 Basically every person that saw it liked it and voted for it. Achieving All Star both times it has been entered, it even won a Top 20% of the entire competition amongst thousands of other entries. I was gobsmacked, but hey, people really like maize I guess. 
And don't worry, you retain all rights to your photos. People cannot download or steal them so you gain everything and lose nothing.
Plus, it has the added bonus of not only being a fun photography education tool, it has given me ideas of the type of photos to capture on my next trip. The style of photo, what is trending, angles, subjects, different perspectives, etc. You see beautiful photography from experienced photographers around the world.
How they take amazing photos—lighting, angles to cut out tourists.
What they photos of. What they look at.
When they take photos. Taking advantage of the golden hour and blue hour.
Why some pictures are better than others composition wise and things you may have never thought of photographing before.
Who they are taking photos of to capture a country or culture.
Editors love my photos because of this game. It has taught me so much and made me a better photographer, built my confidence and renewed my passion for photography.
For those of you just starting out, you can shave off months of trial and error so you hit the ground running. No more duds.
It is very easy to start. Just sign up, upload your photos, then play. That's it. You can be playing in three minutes. And I told you it was addictive right?

Now, go have fun and good luck to you all.