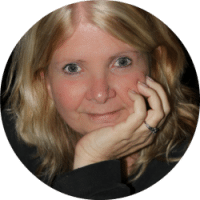 I've loved taking pictures since I was a little kid, following dad around with my brand-spankin' new Brownie. I adored that camera! But never once did I think I could make money from photography.
Then, in 2013, I attended Great Escape Publishing's Ultimate Money-Making Photography Workshop in Miami… and everything changed.
During those three intensive days, I learned so much about streams of income; from stock photography… to fine art, wedding photography, headshots, real estate, and food styling.
It was overwhelming, yet I was so excited to go home and practice. Since then, I've made money from my photography in a number of ways.
Here are just some of the ways you could make money from photography, too.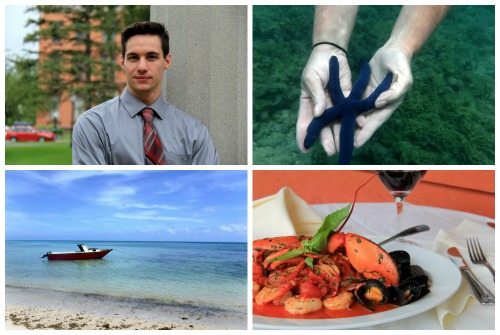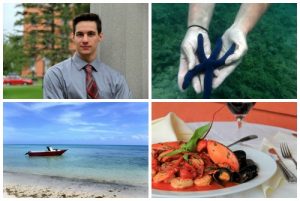 1. Document your travel adventures

When traveling, always be sure to photograph the wonderful places you visit. Capturing images of things you see and do will benefit you in the long run as you may be able to sell your photos when you return.

Recently, I wrote about a once-in-a-lifetime trip with four of my closest friends. We went traipsing around Fiji's Suncoast for eight days. One of the many stories I penned since then sold to MaiLife, the premier in-flight magazine for Fiji-Airways. They paid for four of my images on top of my article. I earned US$400 for that one piece.

2. Snap your food

Dining out is so much fun, isn't it? And even more so when you take a few pictures before diving in. It can also make you money. 

One day, for example, I happened to be taking photos of my own dinner when the restaurant owner walked by. She asked what I was doing. Imagine my surprise, when I was hired on the spot to take pictures for three new menus she was launching. I earned $890 for those images. I even got to bring a friend during the shoot and, boy, did we have a feast afterward. Can you say Chicken Saltimbocca, Spaghetti Puttanesca with Octopus, Eggplant Rollatini?

3. Consider stock photography.

Some photographers settle into a niche while others tend to take pictures of everything. I've evolved into the latter. I never thought I'd love the lines of architecture, or intricate designs in backgrounds and patterns, but stock photography quickly changed that. I look at things differently now. And, with stock photography, I can work with several sites, uploading my very best photos. It's a nice little side income. Recently, I sold 59 images, to the same buyer, from trips to Cleveland and San Diego. Now that I'm established in stock photography, I typically earn $300 to $500—sometimes even $600—a month between all sites.

4. Find your fine-art side

For me, fine art (the type that hangs on your wall) can be the most fun of all photography. And because art's whatever you want it to be and everyone's taste is different, your work is bound to appeal to someone. 

There are some costs to take into consideration when selling your fine-art photography, such as the cost of enlarging, matting, and framing, but fine art can certainly put you in the big leagues. Last year, I participated in an art show as the only invited photographer. Artists could enter four to six pieces. I entered four. I sold one at the show and a second one later that week for a total of $300. 

This year, I'll be at the event again, with four new images that are more minimalistic in nature. Stay tuned on how it goes.

5. Take some headshots 

If I'd known how much fun it could be taking headshots of clients for their business cards/flyers/etc., I would have started sooner. I truly have a blast. Every photo shoot is unique, and we have fun from get-go. Sometimes it can be a challenge, coaxing a person to loosen up and show their true self in pictures. But it's worth it. I make $150 from each session, and my client chooses 10 to 15 of their favorite photos from the shoot.

6. Break into real estate photos

A year or so ago, I posted some architectural shots on Facebook where a local real estate agent happened to see them. She asked if I'd be interested in photographing houses for her before she listed them. I was anxious to try something new, so I jumped at the chance, agreeing on a trial run—three homes at $100 each. Thankfully, she loved my work and quick turnaround time. Now I charge $500 every time she needs my skillset. Other people probably charge a good deal more, and I will at some point. Right now, I'm pleased with the paycheck.

7. Build a portfolio.

The most important thing I did to help grow my photography income was to start networking and establishing myself as a freelance photographer. I worked hard getting my name out there, and I still work hard at it. It's been great meeting clients and building relationships. 

Photography is in my blood, and now I get to make money doing it. Doesn't get much sweeter than that.

Sign up here today and we'll send you a new report, Three Fun Ways To Get Paid To Travel: A Quick-Start Guide, completely FREE.]