For me, one positive that has come from this uncertain time in our lives is that now I have more time. Before I was always out doing things like swimming in the ocean or meeting up with friends. But now I'm home. All this time has opened up. Time to do the things I've wanted to do for a while but had never seemed to get around to doing.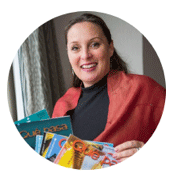 Probably because I told myself I couldn't afford to set aside the big blocks of time to do these things.
Like a Masterclass in wine tasting. James Suckling, one of the world's top wine tasters has an online Masterclass on wine appreciation which I always wanted to do but thought I didn't have time. It was wonderful to finally do it.

But, that got me to thinking. How can I use this social distancing constructively?
Answer: by starting new projects or taking courses that will build up my existing skill set, adding to my creative toolbox.
This means that when we are free to venture out again, I can hit the ground running. The new and improved Bel, ready to take the world by storm.
Using this time in a positive way also helps build up confidence in existing skills while learning and starting to use new skills. In turn building up your writer's toolbox.
So, what have you been putting off or wanting to do but thought you didn't have the time to do?
Building a website, starting a blog, learning how to use your camera properly, all of these things are not only new skills that take time to learn, but they will help you make money and build additional income streams as well.
Now, while you have time, is the perfect moment to start.
Let's say you've wanted to start a blog. Now, you have the time to write the daily blog posts, edit it and source photos. This is great because learning and doing new things takes longer until you've practiced and gotten the hang of it. I know I certainly find it easier the more I do something. What used to take me half a day, now only takes a couple of hours.
Plus, the added bonus right now is that people are reading more during this time, so you can build your blog up quickly, gaining more subscribers and followers because they are actively looking for content.
So don't waste these precious big blocks of time we all suddenly have. Make the most of them. Use them to your advantage. Enjoy them.
It will keep you busy so you feel productive and your time at home passes quickly. When I learn something new, a new skill, or take an existing skill to the next level there is a feeling of great satisfaction. I'm proud that I set aside the time to invest in me. In my skills and my future.
Go start your blog. Build your website and feel good that you are using this time in a positive way to grow stronger and become a better writer.