Easy, fun, and free.
The best thing about street photography is it can be done anywhere in the world, day or night. It's as easy as stopping for a second while you're walking around, pulling out your camera or smartphone, and snap, you're done.
The street photography I am talking about is almost a cross with travel photography—not the defined street photography (also called candid photography) that depicts how people behave in a public place.
No, this street photography can be with or without people. Let me explain.
For me, as a travel writer, street photography is critical. Simply put, it's key in making sure I earn enough to fund my wonderful Caribbean life.
You may be scratching your head and wondering how stopping on the street to quickly take a picture does all of that.

Here's how.
Most people are visual. We like looking at pretty pictures of a destination, city, suburb, or street. It transports us to that exact spot as if we were standing there.

Like this: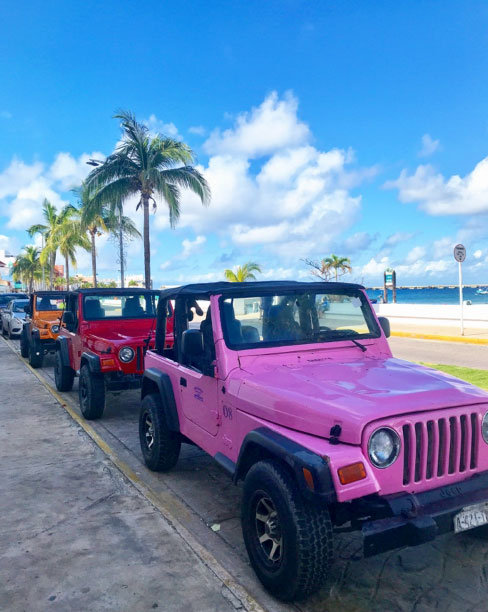 Looking at this picture you get a tropical Caribbean vibe.

It evokes a feeling of sunny vacations and fun driving-with-the-top-down days exploring the island.

That is the style of street photography I'm referring to—a true depiction of a place, what you would see if you were there walking down the street. It's why people worldwide love it, especially now that we are unable to travel.
That's how it pays the bills. You can sell the images as stock, prints to local businesses, or if you're a writer like me, to an editor.
Shots like these are how I pay the rent. Attaching a photo or two with an article pitch increases my chances of landing a commission tenfold. Once they see it, they want it. It's that simple.


Plus, by doing this it puts me head and shoulders above the multitude of other writers pitching articles to that same publication. Pictures really are worth a thousand words.


But let me go back to that picture for a second.

Another major perk of a good street scene is that it helps build your professional photographer's profile.
See, good images are memorable. When a publication needs an article on the Caribbean, Mexico, or the Mexican Caribbean, they remember that photo and think of me.
Essentially, good street photography shots make me the "go-to" for photography and writing. That's a double win. It is a portfolio and resume all rolled into one image.
That picture was picked up by International Living, a major publication. They have since reached out for articles about the Mexican Caribbean.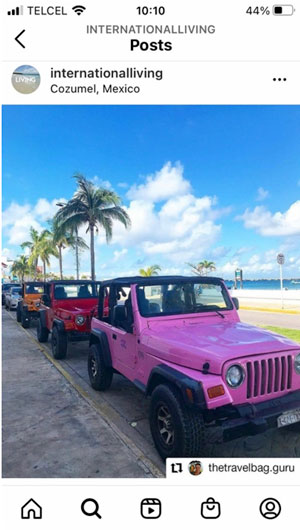 It has earned me over $300 so far and there's more to come. Now when they think "Caribbean," they think of me. This image will keep sending work my way in the future.
All of this is from 10 seconds' work. When was the last time you made $300 from about 10 seconds of work?
Let me share another example.

A neighbor of mine works at a local hotel. She happened to see some local photos on my laptop screen saver. Liking what she saw, she is now talking to her manager about purchasing prints for their hotel.
That's another way street scenes can be sold—you would be surprised how many local businesses want great local shots, images that capture the feel of their destination.
If you're like me and enjoy walking around exploring, then remember to take your camera. It can yield big dividends. Even if you forget your camera, remember you have a smartphone in your pocket and that can do the job just as well.

Don't believe me?
That picture above was taken with my smartphone while walking back from breakfast with friends because I had left my camera at home.
So, no matter what camera you have on you, it's worth taking a few seconds for a good street photography shot because it can easily pay the bills.