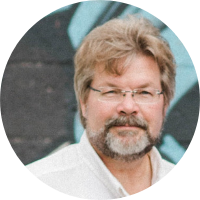 When I decided to take a serious shot at getting published, I had no idea how to approach an editor or how to find a story that might interest them. I read some books and took some online classes, but nothing gave me the tools I needed until I attended the Ultimate Travel Writer's Workshop.
I heard from published writers, editors, and, of course, the Great Escape crew who guided the sessions. I learned more than I hoped for just by attending the Ultimate Travel Writer's Workshop, but I also learned the incredible power of networking—something I was never good at before.
I learned that people at the workshop and in the related Facebook groups love to help each other by coaching, proofreading, and sometimes just by helping one another find the confidence they needed to submit their writing. It was all this support from the community that would ultimately help me to succeed as a travel writer.
Some of the most powerful interactions I saw at the workshop, and even in Facebook groups after it was over, were the kind that said: "Don't give up, you can do this."
Don't give up. You can do this. If I can do it, so can you.
Fear held me back for years from submitting anything or even letting other people read what I had written. Now, I heard those words over and over, until I finally got past that fear and submitted my first article to a physical magazine. I was pretty shocked when it was accepted.
Then my next article was accepted. And my next. And my next.
Now, two years after attending the Ultimate Travel Writer's Workshop, I've had articles published in print nearly 65 times. I've had more than 20 cover stories and—several times—I've even had two articles come out in the same magazine issue. I've also had more than 100 articles published online.
I repeat: You can do this. If I can do it, so can you.
I might have found the right path to publication on my own if I kept trying, but I also might have given in to the fear of rejection instead. Honestly, I didn't have the self-confidence to put myself out there, so I probably would have given up.
However, with the information I learned at the workshop and the feedback I got at the event from more established writers, I went home and got to work. Within a month, I had launched my writing career.
I'm headed back to the Ultimate Travel Writer's Workshop this year (you can join me from home—learn how here). There is always more to learn, and the information and advice from other writers that I'll take home will be priceless. One thing will change this time though…
I'll be the one telling others the message I took home in 2017. You can do this, don't give up. And don't be afraid to try.
If I can do it, so can you.