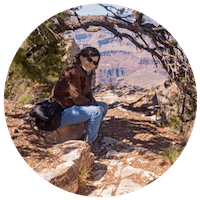 At my daughter's baby shower, we passed around a journal in which everyone shared some advice for the mom-to-be.
But new moms aren't the only ones who need advice.
Young dads searching for a place to hike with the family… parents seeking somewhere to spend a rainy summer afternoon with the kids other than the movies… or families looking for day trips their teens won't find boring… they all need advice.
As a travel writer, you are perfectly positioned to help them.
Travel magazines and websites aren't the only places to pitch your travel articles. Parenting magazines and websites are always on the lookout for fun places to bring children of all ages. And if you're seeking a way to spend more time with your kids while earning a living, these magazines are a great choice.
When my daughter was in grammar school, I left my job as trial lawyer, opting for freelance writing as a more family-friendly career choice. I quickly discovered just how much fun my daughter and I could have when I was on assignment for any of the half-dozen parenting magazines in and around my local area.
Whether we were touring a local park lit only by jack-o-lanterns at Halloween… trying science experiments at a museum in neighboring New Jersey on a rainy summer afternoon… or exclaiming over fashions at the Metropolitan Museum of Art's costume institute… those assignments helped me to not only hone my travel-writing skills, but also to bring my daughter to work.
Her friends sometimes came along for the day—and they all loved having the trip memorialized in print or online. A pair of twins once told her that I had "the coolest job" because they got to have their picture in the paper.
Even in this age of Facebook, Instagram, etc., children love seeing themselves quoted, and I get to spend an enjoyable few hours watching their eyes light up when they discover something new.
Parenting publications expect these types of articles to be very experiential, written in the first person, with photographs of children enjoying the location. There may be additional payment for the photographs, too.
Writing for parenting magazines is a great opportunity for new writers to build up a portfolio of travel-related articles. It's also a wonderful way to discover fun things to do right in your backyard. Even though I live just an hour from Manhattan, nearly all of the places I wrote about were in the suburbs, within a half-hour's drive from home. I discovered just how many hidden gems there were in and around my neighborhood and got introduced to places I may not have otherwise found.
Although I'm about to become a grandmother, I am still on the PR list of several area museums, historic sites, parks, and the like. When something catches my fancy, I find a young friend and give her children a chance to be the star of my latest article. The photo here is of a friend's son at the zoo—for an article I wrote after my daughter left home for college.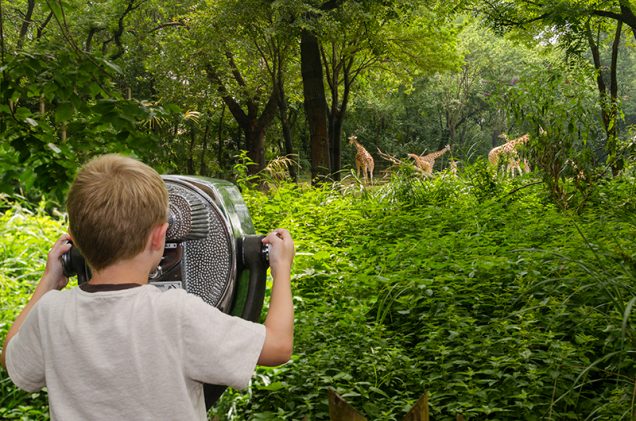 My daughter now lives out in the Midwest, so I expect soon I'll be getting to know some of the area's local parenting websites and publications, and watching my grandson discover what a cool area he lives in. I can't wait.