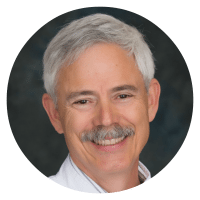 As I skied down the slopes of Aspen Snowmass to our ski-in-ski-out hotel, it seemed like a dream. My wife and I were on a trip where we stayed at two different slope-side hotels free of charge because I'm a travel writer. 
Just two months earlier, we stayed at a private wine-country cottage in the Wairarapa wine region of New Zealand. The back patio overlooked fields of vines, and world-class wineries were a mere 10- to 15-minute walk from the cottage. 
Much to my delight, I landed that comped cottage just one month out of the Ultimate Travel Writer's Workshop in Denver. I'd already tried my hand at travel writing when I took Great Escape Publishing's home study course on travel writing, but it was the workshop that really fast-tracked my success.
On a trip to Alaska last summer, I secured a day-cruise in the Kenai Fjords National Park for free. (That included an invite for my wife and our three friends, even though the tour usually costs $150 per person.) 
Over five hours, we marveled at the humpback whales, calving glaciers, sea lions, and what seemed to be a National Geographic landscape spread before us.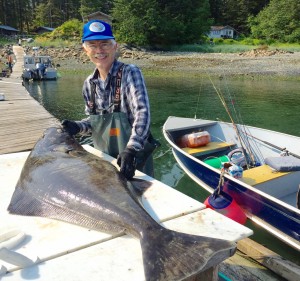 Those are just three of my best memories since becoming a travel writer – and there are more coming. Just halfway through my second year of writing, I've landed more comps than my entire first year – lodging and meals totaling around $9,000. And my bylines now total more than 100 in six different publications, including Alaska Magazine, Metropolis Japan Magazine, and Fish Alaska, and a dozen different websites. 
This is what life should be like.
But, I would never have experienced all this if I didn't get past one of the biggest fears new writers have…
The Fear of Rejection – and Why It Shouldn't Hold You Back
For most of us, one of the biggest fears we have is the prospect of rejection. 
I'm no different: In my first six months after attending the Ultimate Travel Writer's Workshop in Denver, I was assailed with doubt and fear. 
What got me through those first six months was the support of the attendees-only Facebook group you get access to at the event.  Successful members reiterated again and again what we were taught — there will be rejections and that is normal. 
If I hadn't had that group support, the voice of doubt and fear might have stopped me in my tracks. If I'd let that stop me, I wouldn't have made it to where I am today with over 100 published stories in just 18 months.
Here's basically how I did it:
Step one: Pitch often
During my first few months, I'd send out 10-20 queries each week. Most of my pitches went into deep space never to be heard from again. When I did get a reply from an editor, two out of three were rejections.  So then on to step two…
Step two: Use rejection as a way to open a conversation
When I received a rejection, I felt sad.  But, after a while, I learned that a rejection is actually a valuable resource. It means I now know who's on the other end of my emails.
Each rejection email to me now means I've gained an actual person's name and email address for future pitches. Rejections today go into my "editor database" for future use and they're my single most valuable resource.
After five months of pitching, I amassed a database of nearly 50 confirmed editor contacts, and with that came a lot of practice, too. Around the fourth month, my acceptance rate dramatically improved and I started to get more articles published and receive less rejections. And with that came more confidence, too.
Step three:  Write for higher-paying clients and better perks
Between the sixth and ninth months of my travel-writing journey, my acceptance rate was climbing to about one accepted article for every 15 queries. And, with so many clips built up, I felt more confident to pitch bigger publications like Alaska Magazine, Metropolis magazine, and Northwest Travel & Life Magazine.
It's been 18 months since the Ultimate Travel Writer's Workshop and rejections no longer bother me at all.
My advice to you is, don't put off starting. If you can embrace rejection as part of the climb, and stick with the workshop plan, you too will be successful. 
The thrill of seeing your stories on travel and food websites is great. But just wait until you get your first story in a printed glossy magazine. It's unbeatable!
Learn to embrace rejection as part of the journey and enjoy the ride.